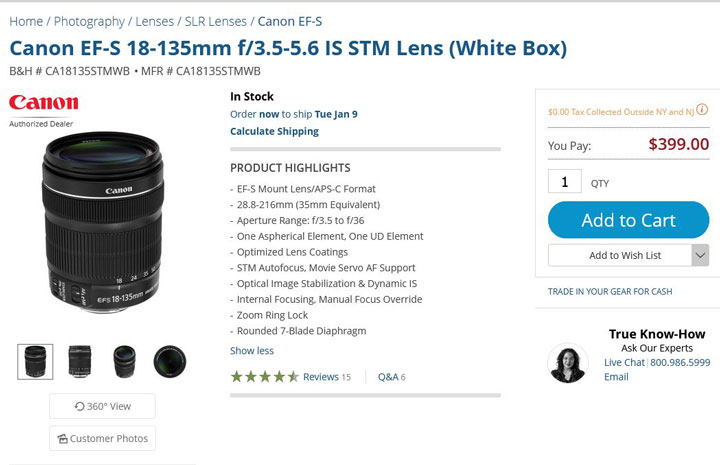 Click here to get Canon 18-135mm Lens at $399
Exclusive – We have a very very special DEAL for you, The Canon 18-135mm lens is available at $399 at B&H Store till the stock last.  But also keep in mind the lens is labelled as WHITE BOX.
No harm in getting a White box lens, read below
What is a White box lens ?

A lens that's been taken out of its combination kit and being sold in a plain white box. It's a complete bargain, you are getting the same lens for less money. A pure deal for you.