To celebrate the outstanding success of the X100, Fujifilm Corporation (President & CEO: Shigetaka Komori) are going to launch a limited edition black version of the camera. There will be 10,000 limited edition units sold worldwide.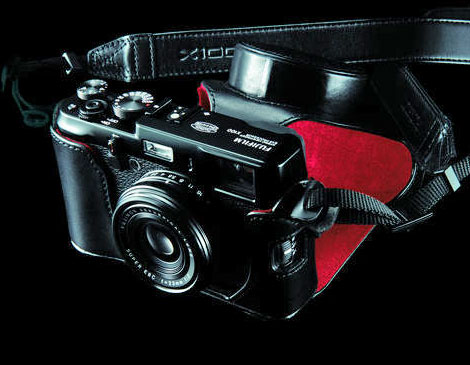 Included as part of the X100 Black Premium Edition package is, a genuine leather 'ever-ready' case, a lens hood, an adaptor ring and a protective filter. Each package also has a card with a unique X100 Black Premium Edition number printed on it, identifying which of the 10,000 units it is. No more will be made once the initial stock run has sold out.
Update: Fuji X100 (not black) is available on Amazon.com and Amazon Global (worldwide shipping available).