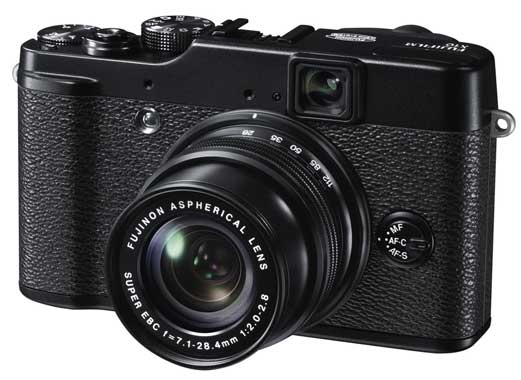 Buy Fujifilm X10 from  Amazon || Amazon UK
The New Fujifilm X10 features a large 2/3″ 12 megapixel EXR-CMOS sensor with a 49-point matrix contrast AF and shutter-release time lag of approx. 0.01 seconds, Newly developed high-definition F2.0 wide-angle and F2.8 telephoto Fujinon 4x manual zoom lens, Fujifilm X10 facilitate high-speed continuous shooting at up to 7 frames per second at the full 12 megapixel resolution (L size), and 10 frames per second at the reduced resolution M size and 1080p Full HD movie recording capabilities, with magnesium alloy body and classic look the new camera have more features compared to Canon G12 and Nikon P7100(comparison review coming soon).
Other notable features on the Fujifilm X10
4x optical zoom featuring Fujifilm's new Intelligent Digital 2x Telephoto zoom technology, doubling the telephoto capabilities and providing up to an 8x zoom
Diverse manual shooting modes that can be selected according to scene type (Program / Aperture Priority / Shutter Speed Priority / Manual)
Power start-up within approx. 0.8 seconds using on/off switch built into lens ring (must be in Quick Start mode) perfect for capturing any unexpected photo opportunities
Motion Panorama 360 for seamless 360-degree panoramic shooting
Manual pop-up flash with a range of 7 metres
High-contrast and wide viewing-angle 2.8″ 460K dot High contrast LCD monitor that provides excellent view-ability even if you're outdoors in bright sunlight
Electronic horizon levelling gauge to check the camera is being held on the level, and histogram display to check image gradation
Four diverse auto bracketing functions for exposure, ISO sensitivity, dynamic range and film simulation
RAW shooting and in-camera RAW processing (plus SilkyPix RAW conversion software is supplied in-box)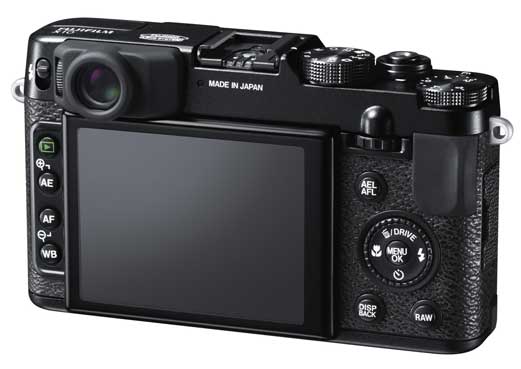 Related Videos
Fuji Guys – Fujifilm X10 Part 1 – First Look

This is the promotional video for Fujifilm's new X10 digital camera.