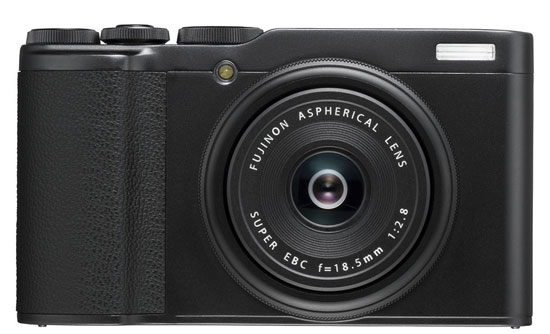 Fuji finally announced Fuji XF 10 camera today, the Fuji XF 10 camera features or 24 megapixel APS format sensor. And with this camera you can also record 4K videos however the frame rate is remains limited to 15 frames per second.
The lens of the camera remain same and you get the same 18 MM lens as we have already seen with the predecessor Fuji x70 camera. The camera feature brand new 24 megapixel sensor, and the ISO range of the camera goes up to 51200 whereas the standard ISO range remains limited to 12800.
FUJI XF10 Major Features
24.2MP APS-C CMOS Sensor
Fujinon 18.5mm f/2.8 Fixed Lens
3″ 1040k-Dot LCD Touchscreen
Max ISO: 12800 (51200 Extended)
11 Film Simulations, 19 Advanced Filters
Bluetooth 4.1
4K and Full HD Video Recording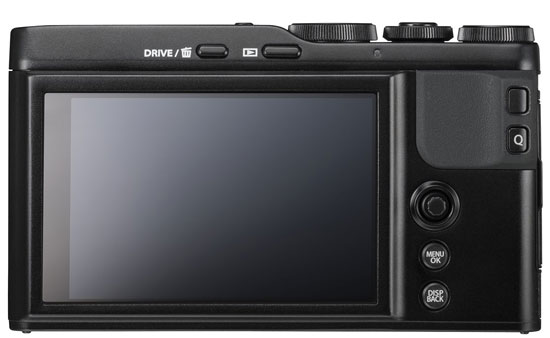 And finally Fujifilm added to new filters to the Fuji XF 10 camera, and the new filters are rich & fine and monochrome. Refugee X10 camera features which allows photographers to take perfect pictures for Instagram and other social media platforms.
Fuji XF10 Press Release
FUJIFILM INTRODUCES THE NEW XF10, AN ULTRA-LIGHTWEIGHT, TRAVEL-FRIENDLY PREMIUM COMPACT CAMERA
Featuring an APS-C sensor and enhanced Bluetooth® connectivity for seamless transfer of images to a smartphone after shooting
Valhalla, N.Y., July 19, 2018 – FUJIFILM North America Corporation has announced the latest addition to the X Series lineup, the FUJIFILM XF10, a premium compact digital camera with a high quality FUJINON 18.5mmF2.8 fixed lens. Weighing only 280g, the XF10 combines simple touchscreen operation with superior image quality and versatile settings in a pocket-sized body, making it the perfect companion for photo enthusiasts and smartphone users alike.
"We are excited to introduce the XF10 as a premium, ultra-lightweight compact camera that delivers high quality images and new features in a body small enough to travel with, and possesses functionality to instantly transfer images to your phone to share," said Yuji Igarashi, General Manager of the Electronic Imaging Division & Optical Devices Division at FUJIFILM North America Corporation.
Available in August 2018, the XF10 has wide dynamic range and produces sharp, high resolution images. Combined with Fujifilm's proprietary color reproduction technology, its 24.2 megapixel APS-C sized sensor allows the XF10 to produce high quality images in a wide range of settings. In addition, both 4K movie and Full HD high speed video are available on the XF10.
The new FUJIFILM XF10 is the first X Series camera to offer the new "SQUARE MODE," which allows users to switch to a 1:1 format with a single flick of the touchscreen. Combined with a method for seamless transfer of images to a smartphone, this camera enhances compatibility with social media where the 1:1 format has become a popular image format for posting photos. Available in Black or Champagne Gold, the XF10 is a stylish and portable tool for everyday creatives.
High Quality FUJINON Lens Covers a Wide Range of Subjects from Landscapes to Snapshots
The XF10 features an 18.5mmF2.8 FUJINON lens (equivalent to 28mm on 35mm format) that ensures every image is sharp from center to edges. The optical design of the lens is perfectly matched to the sensor in the XF10, to ensure there is no compromise in quality due to the camera's compact size. With the Digital Teleconverter function, the camera is capable of taking photos with equivalent focal lengths of 35mm and 50mm on a 35mm format.
Enhanced Creativity with Unique Film Simulation and Advanced Filter Modes
The XF10 offers 11 unique FUJIFILM Film Simulations and 19 Advanced Filters, providing photographers with the ability to enhance their creativity. The camera also introduces two new Advanced Filters – "Rich & Fine" and "Monochrome [NIR]" – to easily add artistic flair or film-like color tones to photos. The new "Rich & Fine" filter provides brighter and more vivid color at the center of the image, and a slight shadow at the corners in order to emphasize the subject, perfect for food and other tabletop photography. The "Monochrome [NIR]" filter simulates a monochrome effect as taken by near-infrared cameras.
FUJIFILM XF10 Key Features:
24MP APS-C CMOS sensor
3.0-inch" (approx. 1,040K-dot) color LCD touchscreen, aspect ratio 3:2
Standard output sensitivity of ISO200 – ISO12800

Extended output sensitivity of ISO100 – ISO51200
Bluetooth® version 4.1 low energy technology
New "SQUARE MODE" for 1:1 format
4K 3840 x 2160 15P, continuous recording up to approx. 30 min.

Full HD 1920 x 1080 59.94P / 50P / 24P / 23.98P, continuous recording up to approx. 30 min.
HD 1280 x 720 59.94P / 50P / 24P / 23.98P, continuous recording up to approx. 30 min.
High Speed Movie 1280 x 720 1.6x / 2x / 3.3x / 4x

Accessories include:

Li-ion Battery NP-95
AC-5VG AC adapter
USB Cable
Hand Strap
Lens Cap
Owner's Manual
Availability and Pricing
The new FUJIFILM XF10 will be available in August 2018 in the U.S. and Canada for USD $499.95 and CAD $649.99