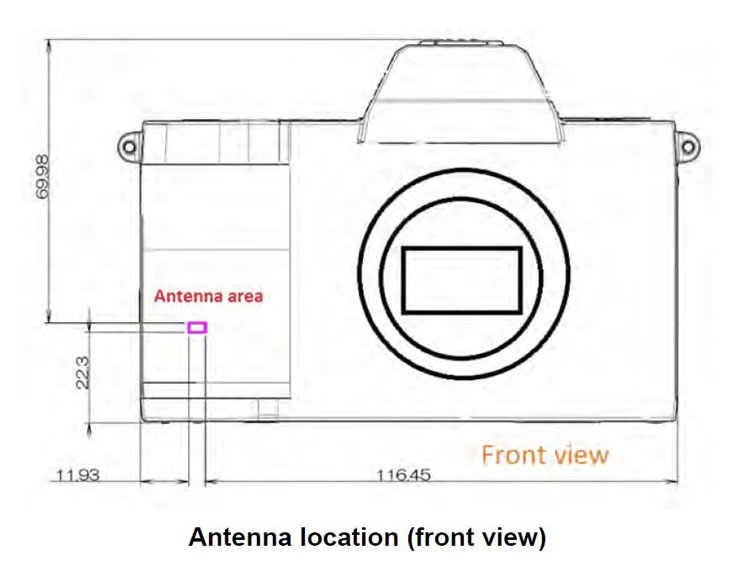 Fuji X-T3 camera is now almost there, the camera leaked via FCC ID listing. That also silently confirms us that We will going to see Fuji X-T3 this Photokina 2018. Take a look at the major details.
Known details about Fuji X-T3 Camera
FCCID: COF – WMBNBM 26 A
FF 180003
made in China
Wi-Fi · Bluetooth installed
Distance to antenna (* Radio component [including antenna] size is 9.5 mm × 15 mm × 2 mm )

Finally, Fuji X-T3 camera passed through the FCCID (Translated text from Japanese source nokoshita )
X – T 3 of Fujifilm has been registered as an overseas certification body.
Although the depth and the direction of the antenna are unknown, the size is likely to be larger than X – T2 (around 135.3 mm in width and 93.4 mm in height if the antenna is in the same direction as X – H 1). Manufacturing factories may be changed later, but it seems that they are being manufactured in China at this stage.
In a post we have told you a while ago that Fuji is preparing to announce a new Medium format camera. And not only Medium format camera,  Fuji X-T3 (which already spotted on FCC)
Fuji Upcoming Camera Model Code Names and Details
FF 180002 [Fuji XF-10]
Digital camera
Wi-Fi · Bluetooth 4.1 installed
The same radio parts as X-T100 and X-A5
FF 180003 [less details available]
Digital camera
Wi-Fi · bluetooth 4.2 installed
FF 180004 [Fuji GFX 50R / Fuji X-T3 / high-end Fuji Camera]
Digital camera
Wi-Fi · Bluetooth 4.1 installed
The same radio parts as X-H1 and X-E3
also see – Fuji XQ 10 And Fuji XF 10 Coming
STAY WITH ON FACEBOOK | TWITTER | GOOGLE+ to get live news + Fuji rumors 24X7