Due to excessive high demand all these three camera announcement date may get but shifted. Take a look at the official pres release below.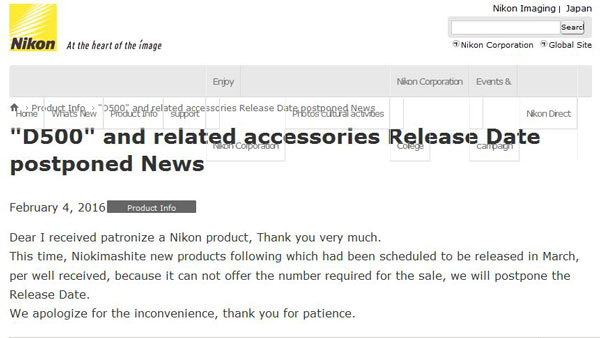 Take a look at the announcement text translated by google
Dear I received patronize a Nikon product, Thank you very much.
This time, Niokimashite new products following which had been scheduled to be released in March, per well received, because it can not offer the number required for the sale, we will postpone the Release Date.
We apologize for the inconvenience, thank you for patience.
Nikon Japan announced a delay for the release of the new D500 DSLR camera. The new shipping date for the following products is end of April, 2016.
---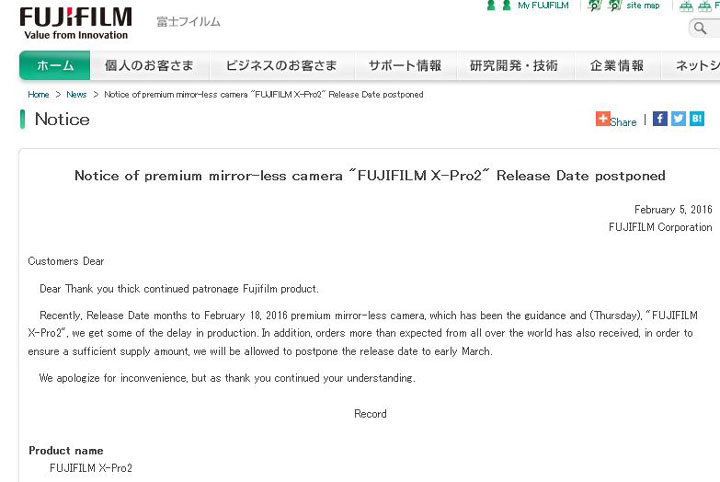 Fuji X-Pro 2 announcement is also delayed, take a look at the official press release below.
translated by google
Customers Dear
Dear Thank you thick continued patronage Fujifilm product.
Recently, Release Date months to February 18, 2016 premium mirror-less camera, which has been the guidance and (Thursday), "FUJIFILM X-Pro2", we get some of the delay in production. In addition, orders more than expected from all over the world has also received, in order to ensure a sufficient supply amount, we will be allowed to postpone the release date to early March.
We apologize for inconvenience, but as thank you continued your understanding.
---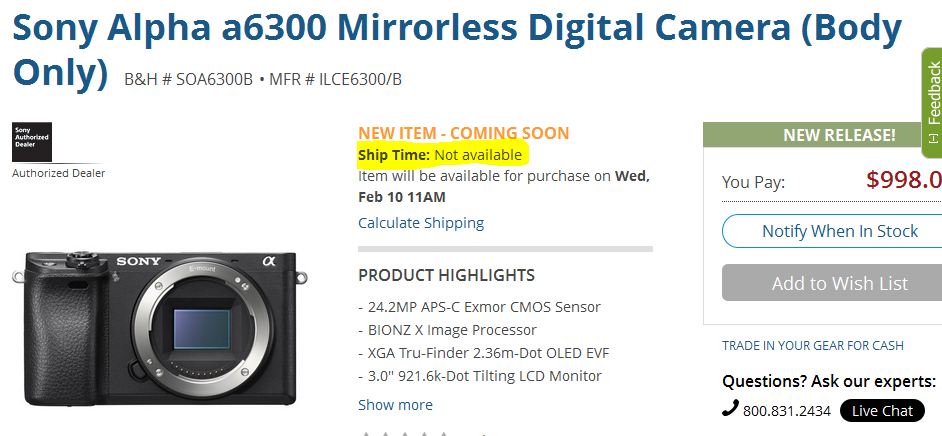 Sony official word from Sony arrived yet but based on aggressive pre-order from customers many websites shuts down the pre-order system. We will update you soon as we get any new information.