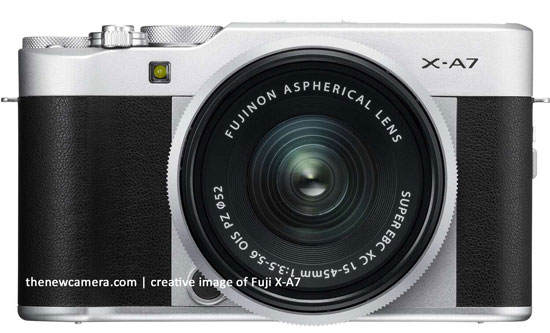 Fuji just registered a new entry level Mirrorless camera Fuji X-A7 at Indonesia wireless certification agency. The announcement of the camera my happen on the month of November 2019.

Let's take a look at the set of specifications we have for the upcoming camera.
Fuji X-A7 Initial Specification [Expectation]
1. Fuji X-A5 will use IMX 271 Sensor

Based on current situation and market trend, Fuji has no other way. They have to use class leading Sony made 24 MP IMX 271 CMOS sensor to make space in beginner segment.
Sony IMX 271 sensor, the Same sensor we have seen inside the Sony A6600, Sony A6400 and Sony A6100.
2. Improved 4K Video recording mode (4K 30FPS)
No more 4K @ 15fps with 5 min limit, we have kept out the name of X-A5 camera in best entry level vlogging camera list specifically due to the presence of 4K at 15 FPS and 5 min recording limit. We strongly believe that the upcoming camera have no such issue. Upcoming Fuji X-A5 camera will sure arrive with 4K at 30FPS and stretched recording limit.
We will be updating you once we get more information on Fuji X-A7 camera.
Follow us on our social pages  FACEBOOK | TWITTER | INSTAGRAM, Or subscribe us via Email or Push Notification You Can also Download our Android App See more Fuji Rumors