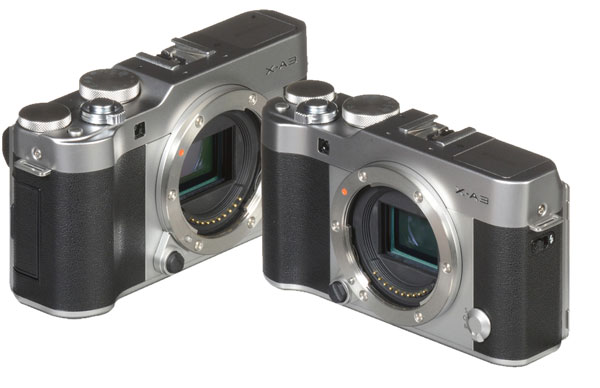 Fujifilm X-A3 camera was announced Aug of 2016. The X-A series is a entry level series of Fuji which carries APS-C CMOS Sensor, instead of X-Trans.
Fuji X-A5 Coming this Month
Now, According to latest rumors Fuji will going to announce the X-A5 camera on 31 of this month. Not only camera its also expected that, the camera is coming with pencake XC 15-45mm F3.5-5.6 zoom lens. The specification of the camera not know yet but we do believe, Fuji will keep it simple since its a entry level camera.
Olympus E-M10 Mark III (4K, 5 axis IS)
Panasonic G85 (4K, 5 axis IS)
Canon EOS M100 (DPAF, Full HD)
Sony A6000 (Hybrid AF, Full HD)
But, if we look at competition then we have Olympus E-M10 Mark III camera as well as Panasonic also have G85 camera, both features 4K UHD recording and built in 5-axis image stabilization.
Now, if we take a look at other Entry level Mirrorless camera under $600-$700 price range we have Sony A6000 and Canon EOS M100, both camera limited to Full HD recording but features blazing fast AF (Canon DPAF and Sony's Hybrid AF)
So, at the end Fuji have to find it's place among competitors, If they are taking Sony A6000 And Canon EOS M100 as their competitor then they have to introduce X-Trans sensor for blazing fast auto focusing system, OR if they are taking other mirrorless cameras such as Panasonic G85 and Olympus em 10 Mark III as their competitor then they have to announce at least 4k With decent core specs.
At the moment we don't have the Core specification of the camera yet but we will going to update you soon as we going to have it.
Fuji X-T3 Coming on Photokina 2018 with New X-Trans Sensor
Also see – Fuji Camera coming in 2018
STAY WITH ON FACEBOOK | TWITTER | GOOGLE+ to get live news + Fuji rumors 24X7