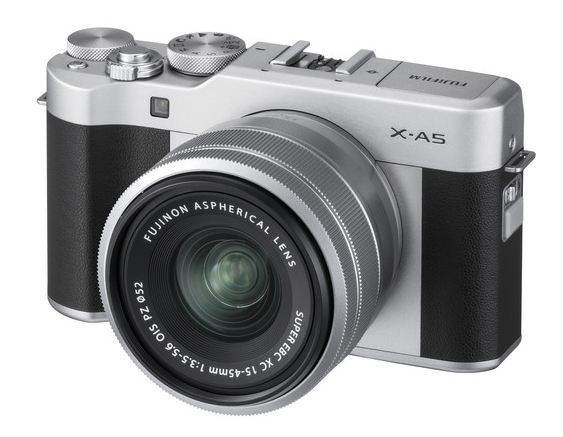 Get Fuji X-A Camera from B&H Store | Amazon.com
Fujifilm finally announced the Fuji X-A5 mirrorless camera featuring aps-c sensor with 24 megapixels resolution and ability to record 4K video at $599 price tag Fuji X-A5 becomes most attractive entry level mirrorless camera. The standard ISO range limit is 12800 and the maximum ISO range limit goes to 51200, so not for vlogging only the Fuji X-A5 camera is also recommended for still shooting.
The camera continuous shooting speed is up to 6 frames per second at full resolution and the maximum shooting speed 10 frames per second.
The AF system is greatly improved and now it features Phase AF points fabricated inside the sensor, that clearly means you will get blazing fast AF speed compared to the old X-A3 camera with slow contrast based AF system.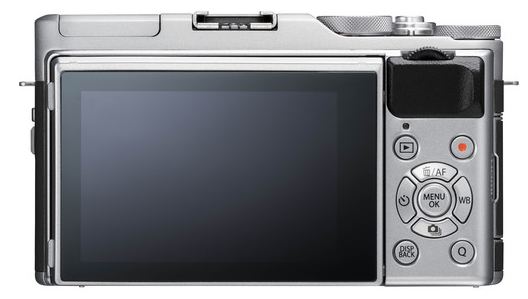 And rear side we have a tilting 3 inch touchscreen which can be also used for taking selfie on creating videos.
We also have Wi-Fi connectivity for easily sharing photos to Smartphones, You can also download Fuji remote camera app for shooting remotely.
Fujifilm X-A5  of course one of the best entry level mirrorless camera that features 4K video recording and Hybrid APS-C sensor inside.
Get Fuji X-A Camera from B&H Store | Amazon.com
Fuji X-A5 Videos
Fuji X-A5 Press Release

FUJIFILM Corporation (President: Kenji Sukeno) has announced that it will release the new "FUJINON XC15-45mmF3.5-5.6 OIS PZ", on March 2018. This new lens will complement the existing lineup of interchangeable lenses for Fujifilm's "X Series", which provides outstanding photographic image quality with its own color reproduction technology. This new lens covers the frequently used focal length from a wide angle 23mm to a medium telephoto 69mm on a 35mm format, and is the smallest and most lightweight interchangeable zoom lens compatible with the X series. By combining this lens with a Fujifilm compact and lightweight mirrorless digital camera, you can enjoy excellent portability and comfortable shooting.
The FUJINON XC15-45mmF3.5-5.6 OIS PZ lens achieves high-resolution images while maintaining a compact size 44.2mm* and a light weight of 135g. The optical design incorporates 10 lenses in 9 groups, including three aspherical lenses and two ED lenses. It covers a focal length from a wide angle 23mm to a medium telephoto 69mm on a 35mm format which makes it an ideal lens for both landscape photography and portrait photography. At the widest available angle setting 23mm on a 35mm format, it is possible to take photographs of subjects as close as 5cm from the end of the lens, perfect for photographing food and small accessories. With the XC15-45mmF3.5-5.6 OIS PZ, you will be able to shoot a wide variety of scenes.
The image stabilization function supports handheld photography in low light environments. A stepping motor** is used to control changes in focus position which produces quick and quiet autofocus operation. The lens is available in two colors, silver or black. You can select a color that best matches your camera.
* This lens is collapsible, and the overall length is 44.2mm at the time of collapse.
** A fast, precise motor that uses electrical pulses to focus in a sequence of steps.