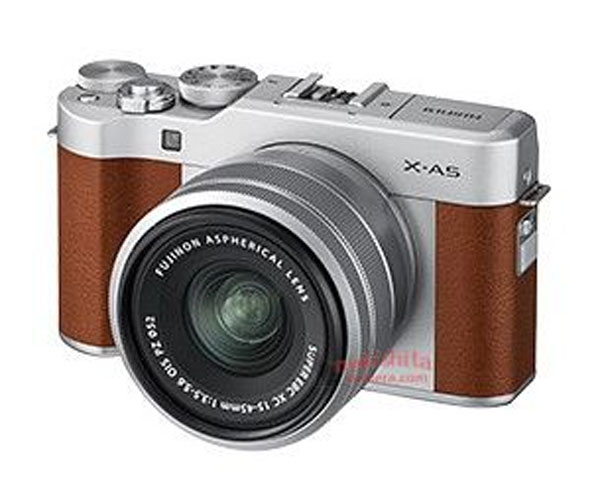 We have already published the leaked images of Fuji X-A5 camera a while ago. Finally we have the leaked specification of Fuji upcoming entry level Mirrorless camera. WOW, the upcoming entry level Fuji X-A5 camera shoots 4K video. We all were talking about the Fuji X-A5 camera but the Fuji X-A20 announcement is surprise for all of us.
Back to topic, take a look at the specification of both camera.
Fuji X-A5 Specification
Number of effective pixels: 24.2 million pixels
Size: 116.9 mm x 67.7 mm x 40.4 mm
Weight: 311 g (main body only) · 361 g (including battery and memory card)
ISO: standard ISO 200 – 12800, extended ISO 100/25600/51200
Video: 4K 3840 x 2160 15P (maximum 5 minutes)
Wi-Fi · Bluetooth installed
Other basic specifications are equivalent to X-A3
Color: Silver / Brown / Pink
FF 170003
No one talked about the Fuji X-A20 and look what we have now, we have the specs of the upcoming camera.
Fuji X-A20 Specification
Number of effective pixels: 16.3 million pixels
Size: 116.9 mm x 67.4 mm x 40.4 mm
Weight: 299 g (main body only) · 348 g (including battery and memory card)
Wi-Fi installed
Touch panel compatible
Other basic specifications are equivalent to X – A 10
Color: Silver / Brown / Mint Green
FF 170004
There are no plans to announce in Japan
Also the lens specification is also leaked
XC 15 – 45 mm F 3.5.5.6 OIS PZ
Lens construction: 10 groups of 9 groups (3 aspherical lenses and 2 ED lenses included)
Shortest shooting distance: 13 cm (wide angle), 35 cm (telephoto)
Maximum photographing magnification: 0.24 times (wide angle)
Number of diaphragm blades: 7
Filter diameter: 52 mm
Size: Φ 62.6 mm x 44.2 mm at collapsing, 65.2 mm at wide angle shooting, 62.1 mm at telephoto shooting
Weight: 135 g
Color: Black / Silver
Follow Fuji Rumors Gorup at Facebook for LIVE updates
STAY WITH ON FACEBOOK | TWITTER | GOOGLE+ to get live news + Fuji rumors 24X7