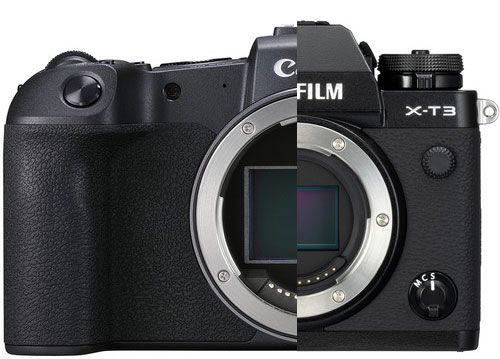 Canon executives said in an interview that Camera industry will shrink further more by 50% in upcoming years. But, at the same time Fujifilm totally disagrees with Canon's prediction, they believe that Market growth will depend on innovation of camera makers.
Dave Etchells/Imaging Resource: So one thing we're asking everybody is Mitarai-san from Canon is on record recently…
<crosstalk, laughter>
DE: You've been hearing that too? Yeah, and so he says that the interchangeable-lens business is going to contract by half, over the next two years. Do you agree with that assessment? What are your own projections?
Toshihisa Iida/Fujifilm: Totally, totally disagree.
DE: You totally disagree.
<laughter>
TI: We really just cannot believe that projection of Canon's.
DE: Yeah. What are your projections, what do you think the market will do overall?
TI: I think it all depends on what innovation and what influence comes from the manufacturers. It's our mission to make the market viable. So I think our projection is there's a lot of room even to grow further in the camera market.
DE: It might even grow? (!)
TI: Yeah, yeah, yeah. If we look at the Asian market, there's a huge population over there. Some countries may decline, but some countries soon will change to growth. I think overall, the global camera market, you know.
Do share your thoughts with us
Also see – Fuji X-Pro 3 Camera Coming With 26 MP APS-C X-Trans Sensor
Follow Fuji Rumors on Facebook
STAY WITH ON FACEBOOK | TWITTER | GOOGLE+ to get live news + Fuji rumors 24X7
source – Imagine resource