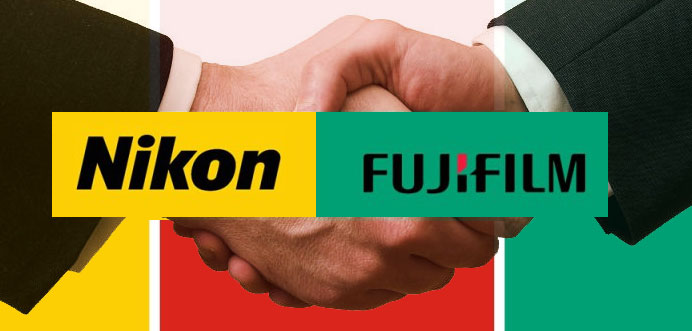 From past two to three days the entire environment has been heated up by a news – Fujifilm to buy Nikon, is it true ?
If you look at the operating income of both the companies then it look Fuji is more healthier compared to Nikon, the operating income of Fuji  for the year 2015 then was approx 3000 billion dollars where as the Nikon remains limited to 900 billion dollars.
One of the biggest problem for Nikon is they are camera company[Only] they are limited optics and imaging products., they have no other source of income as the Fuji have, it includes medical equipment, chemicals, softwares and more…
Now let's talk about the source of information those who are claiming that Nikon can be sold in the hands of Fuji film.
First of all Nikon is going nowhere so don't panic,  even if we read the news very loudly and clearly then only one thing is clear that Japanese government doesn't want a foreign company or investor to invest in Nikon. They want to keep Nikon in Japan and that's may be the truth.
Let's look at the details
According to information coming from Sentaku (reputed japanese mag)
"Reconstruction observation of Nikon and Fujifilm Holdings (HD) prestigious precision equipment including single lens reflex cameras is rapidly emerging. It is said that the Ministry of Economy, Trade and Industry, the main bank of Nikon, Bank of Tokyo-Mitsubishi UFJ (B …"
They always publish few lines on website and for all Entire article you have to buy a print edition of the magazine…
From the above 5 to 4 lines we are not able to get any  detailed piece of information that support Fuji is buying Nikon.
According to a Japanese blogger and Sentaku reader, after reading the entire article in Sentaku writes
"the Ministry of International Trade and Industry are intermediating and are trying to attract them [Nikon] to Fujifilm."
From the line above we can assume that Japanese government is finding a Japanese company that going to help Nikon and bring out from crisis.
For that Fuji can buy some percentage of Stake in Nikon to help them and bring out from crisis.  That's all.
 We will update you soon as we get any new information.