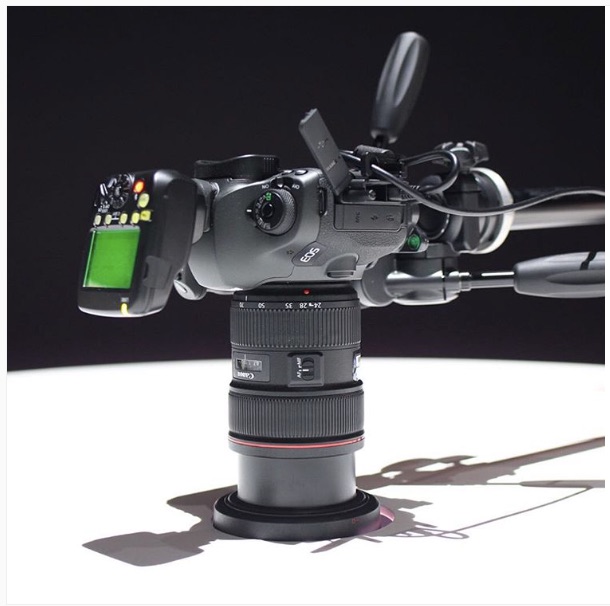 The Canon 120 Megapixel DSLR finally revealed by Canon, first Image of Canon Upcoming Megapixel monster With 120 Megapixel Fullframe Sensor shown at Canon Expo at Javits Center in NYC. We do expect that  it will be possibly arrive Q3-Q4 of next year.
The camera probably arrive under the 5DS series and may be named as 5DS Mark II, we will update you soon as we get any new information.
Update

The 120MP sensor is not a fullframe sensor, its a APS-H sensor. The APS-H sensor based last DSLR was Canon 1D Mark IV, take a look at the list of Canon APS-H DSLRs.
Canon EOS 1D Mark IV
Canon EOS 1D Mark III
Canon EOS 1D Mark IIN
Canon EOS 1D Mark II
Canon EOS 1D
Canon Merged 1Ds and 1D series into one and created 1DX camera, the 1DX camera is features advance AF system as well as high sensitivity CMOS sensor.
But Canon the 120MP sensor inside a 5DS prototype body clearly tells us that APS-H format is not dead yet, soon or later we will sure see the 120MP DSLRs in our hands.
We will post more updates as soon as we get it, FACEBOOK | TWITTER | GOOGLE+ to get live news + rumors 24X7+
source – Popular Photography