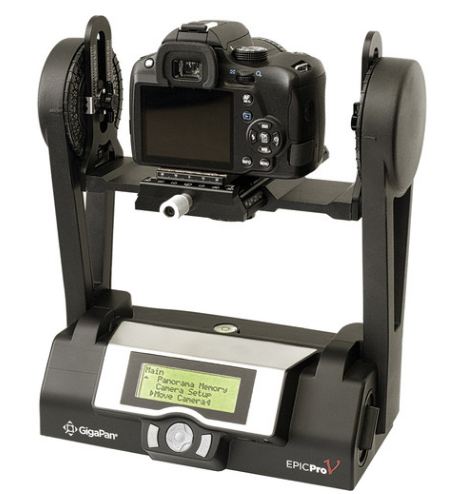 Grab the deal at B&H Store
EPIC Pro V Robotic Camera Mount Flash Deal started at B&H Store, the deal is for limited time only. Flat $346 off on listed price only at B&H Store.
Major features
Supports Video Panning and Time-Lapse
Automated Gigapixel Panoramic Images
10 lb Load Capacity
180° Tilt Range
360° Panning Range
2-Axis Diagonal Movement
Backlit Menu and Button Navigation
Multiple Triggering Options & Bracketing
1/4″-20 and 3/8″-16 Tripod Mounts
Includes GigaPan Stitch Software
Robotic camera mount enables automated recording of multi-shot gigapixel and panoramic images simply by setting the edges of the frame and allowing the mount to seamlessly record individual frames ready for stitching during post-production.