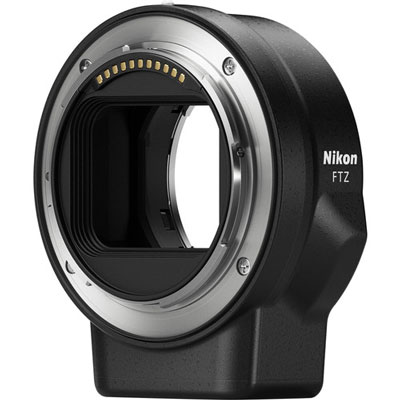 Just after the announcement of Nikon Z6 and Nikon Z7 Mirrorless cameras we are getting Lot of questions from our users that, Does Nikon full frame mirrorless camera accept DSLR lenses ?
Yes the Nikon Z6, Z7 mirrorless cameras to accept DSLR lenses, with the help of an FTZ adaptor.
The recently announced Nikon adaptor allows the full synchronisation of DSLR lenses with the recently announced Nikon Z series mirrorless cameras. Now at the same time you can enjoy the file access image stabilization with the Nikon Prime lenses which was not possible with Nikon dslrs.
Nikon FTZ Lens Compatibility
AF-S type G/D/E lenses
AF-P type G/E lenses
AF-I type D lenses
AF-S / AF-I teleconverters
The Nikon FTZ Mount adaptor available at $249 – Available at B&H Store

Follow the Nikon Z6 Facebook Page | Nikon Z7 Facebook Page
Subscribe thenewcamera YOUTUBE channel Stay with us on FACEBOOK | TWITTER | GOOGLE+  to get live news + rumors 24X7