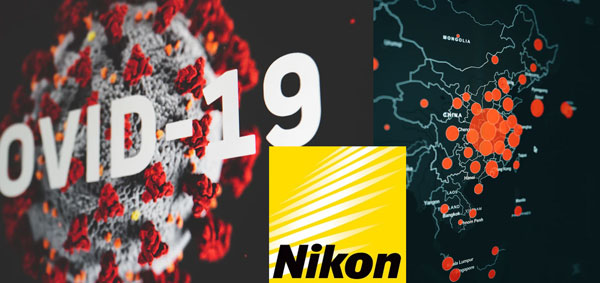 Nikon recently issued a press release that clearly mentions issues in the supply chain due to COVID 19 outbreak.
Impact on Nikon
Due to the COVID 19 outbreak, we may notice a delay in the upcoming DSLRs and Mirrorless Cameras. Due to very limited supply chains available at this moment, Nikon may halt the announcement of Nikon Z9, Z8 and Nikon Z30 Mirrorless cameras.
Nikon Press Release Related to COVID 19
Correspondence to COVID-19
March 27, 2020
We express our sincere condolences to the people who have passed away from COVID-19 and their families. We sincerely hope that those who are affected and who are in difficult condition will recover as soon as possible.
In correspondence to COVID-19, we put the health and safety of customers and employees first and continue to monitor the situation. Nikon Corporation and its group companies around world will continue to take actions under the guidance of governments in each country and region.
For exhibitions, events, and seminars hosted by Nikon group have been and will be suspended for the time being.
In addition, uncertainties of production and logistics are continuing. The impact on future product supply, service and business performance will continue to be scrutinized, and will be notified if any changes occur in the future.
This correspondence may be reviewed in the future as the situation changes. Thank you in advance for your understanding.
We will be updating you with more details soon.
Follow us on our social pages  FACEBOOK | TWITTER | INSTAGRAM to get live news + Nikon Rumors 24X7