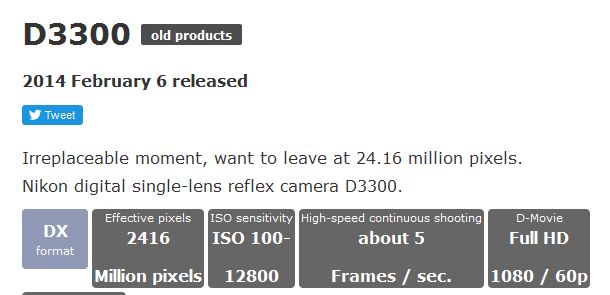 Today Nikon finally discountinued the entry level DSLR Nikon D3300 camera in Japan, that clearly indicates that Nikon is now full prepared to announce the update of Nikon D3300 camera anytime soon.
Nikon D3300 camera was announced on April 2014 and was due for an update, the announcement of camera imminent after the discontinuation of Nikon D3300.
Name of the Successor name is no confirmed yet and we do expect it will be called Nikon D3500 according to latest rumors.
We have told you earlier that Nikon will going to announce Nikon D3300 successor this year. You can see more details here.
Stay with us on FACEBOOK | TWITTER | GOOGLE+ to get live news + rumors 24X7