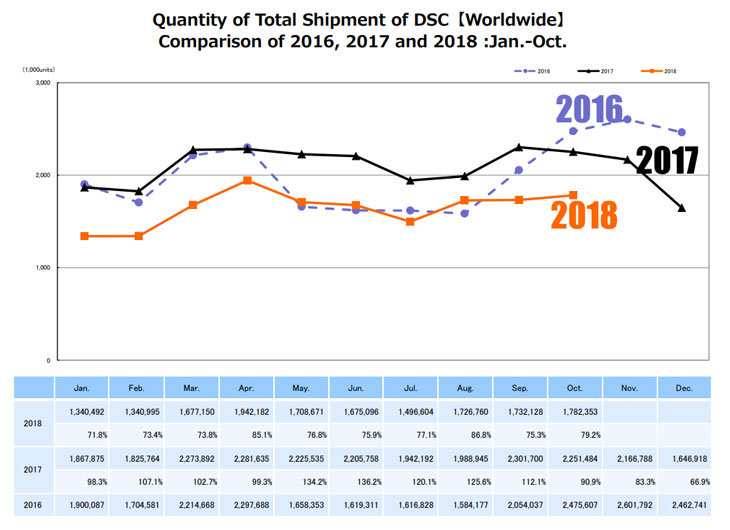 Latest reports from CIPA is out, that doesn't look very good since the shipment of camera isn't catching up the stats of 2017 (previous year). However,  the data you have seen above is a combine graph of compacts as well as interchangeable lens camera. Just take a look at one more graph below.
The shipment graph isn't so bad for interchangeable lens cameras. As you can see the 2018 graph is somehow close to the 2017 sales graph. And at the end of months we do expect more shipments due to the Canon and Nikon recent Mirrorless announcements.
The graph you have seen above is of compacts camera. As usual the compact camera shipment is going down every year due to the smartphone sales. So, compact camera shipment / sales of 2018 isn't doing so well compared to previous years.