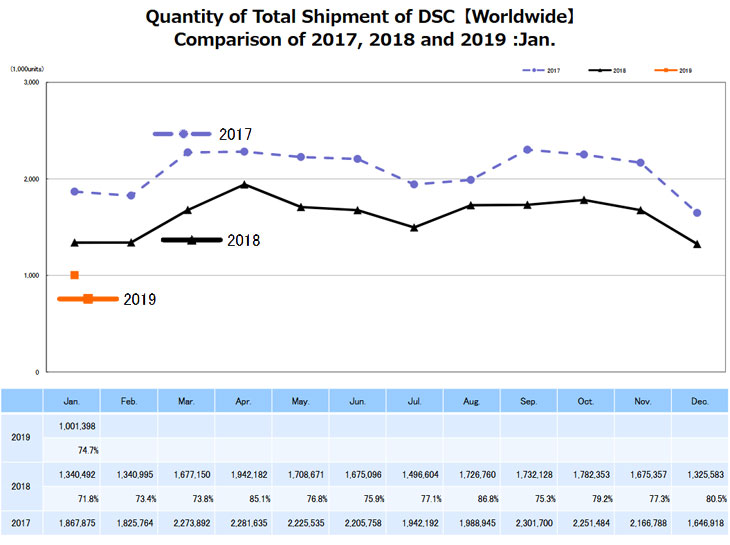 CIPA Report says camera sales are all time low this January 2019 [compared to previous year]. According to CIPA report the DSLR shipments are down 21.8%, mirrorless is down 14.8%, compacts are down 31.6%, lenses for smaller than 35mm cameras down 26.6%, lenses for 35mm cameras down 4.9%.
I am not able to believe, despite Canon and Nikon entry in the Fullframe Mirrorless  Market  the Mirrorless sales dipped upto 14.8% compared to 2019 January 2018 which is really scary.
People have more options right now, but still sales are going down.