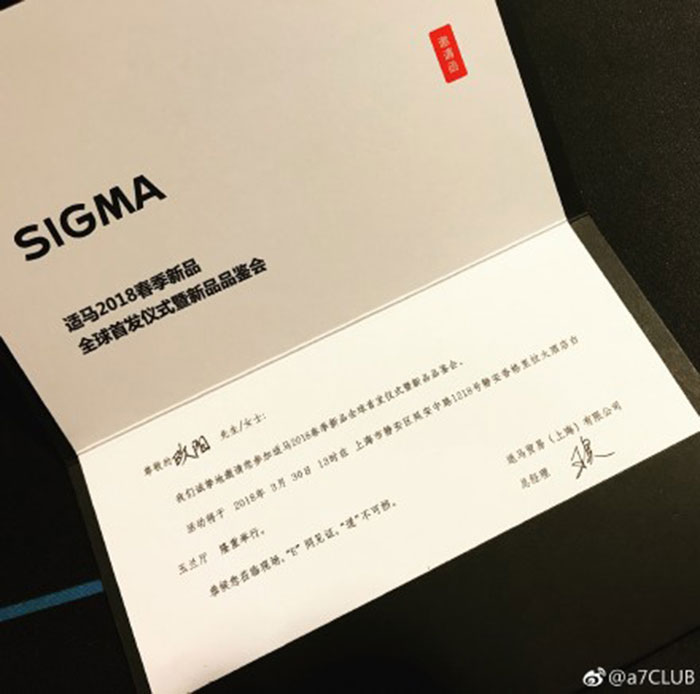 Sigma sending invites for March 30 Event, actually its a E-Mount event and we do expect Sigma will showcase newly announced Sigma ART lenses for FE-Mount on that event. As well as we also expect some E-Mount specific announcement on that event. Since, its a E-mount event not a FE. It is also expected that they may finally announce 50mm f/1.4 APS-C E-mout lens.
Now let's hope what they have something exciting for E-Mount, we will update you soon as we get any new information.
stay with us (FACEBOOK | TWITTER | GOOGLE+) If you have time –>see more Sony Alpha Rumor.