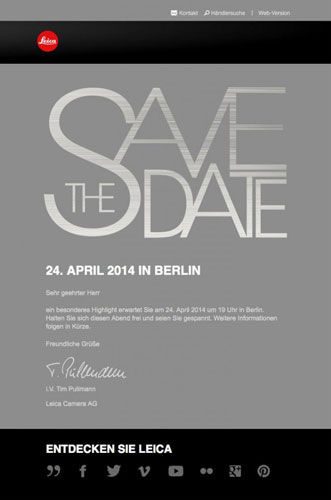 Leica is holding a special event on April 24, 2014 in Berlin at 7pm, according to LaVidaLeica.com website Leica will announce a new mirrorless camera on April 24 with power zoom lenses and prime lenses, the Mirrorless camera body and power zoom lenses is developed by Panasonic but branded as Leica and Prime lenses for Mirrorless system is made by leica itself.
The most interesting part of the rumor is the upcoming camera is not based on M4/3 format, it may be a APS-C sensor based Mirrorless system.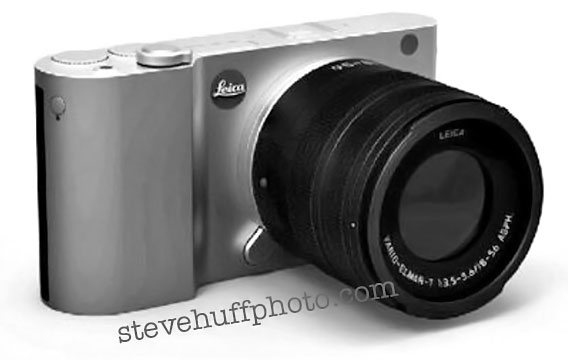 We have published Leica Mirrorless Camera Images few days ago See the full post here – > Leica T Type 701 Image Leaked
Stay with us on Facebook to get latest updates about Leica Rumors and Product Announcement.
src-MR.com