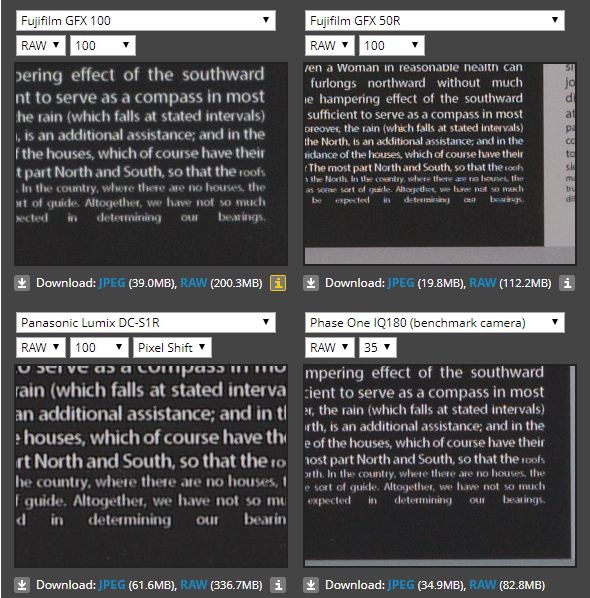 Dpreview posted High ISO test images of GFX100 camera with others. The image above you see is taken at base ISO, even at base ISO the details captured via GFX100 isn't so clear and look bit hazy.When people started complaining about the image quality of the camera. Dpreview team said " After further analysis we've discovered our GFX100 shots are fractionally misfocused," So we don't have to blame camera this time. We will be waiting for a fresh set of test images taken from production line camera without any issues.
Buy Fuji GFX100 Camera from – B&H Store
Fuji GFX100 S High ISO Test
In high ISO test GFX 100 beating up all the pro camera. We can clearly see the GFX100 camera at ISO 25600 producing cleaner RAW images compared to GFX50R, S1R and Sony A7R III.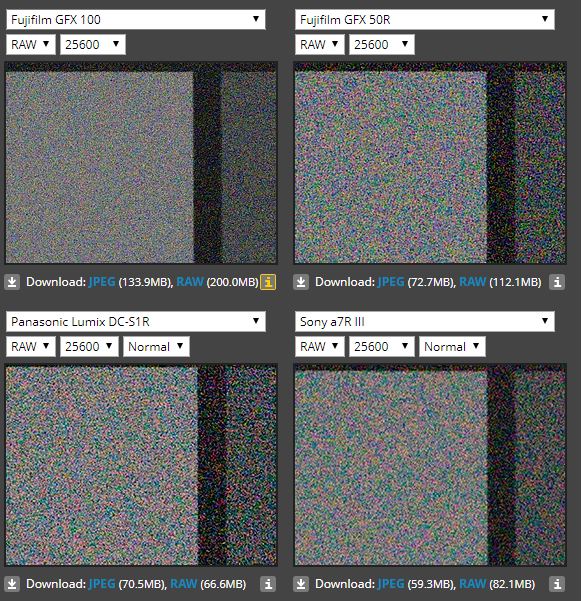 Do share you thoughts about this camera.
also see – Wild Rumors: Fuji GFX 100 to Feature Pixel Shift Multi-Shot Function
Check out Ongoing Featured and Lightning Deals at Amazon.com | Amazon.UK | B&H Store
Follow us on our social pages  FACEBOOK | TWITTER | INSTAGRAM, Or subscribe us via Email or Push Notification You Can also Download our Android App