Sony RX10 III vs. Panasonic FZ1000 – Both camera features same resolution and same size however the sensor architecture both the camera completely different, take a look at the specification comparison review below for more details
Features/ Models
Sony RX10 III
Panasonic FZ1000

Megapixel
20

megapixels

20 Megapixel CMOS Sensor
Sensor size
1″ (13.2 x 8.8 mm)
1″ (13.2 x 8.8 mm)
Low pass filter
No
No
Optical Zoom
25X
16X
Aperture Range
F2.8 – 4.0
F2.8 – 4.0
Macro Range
3 cm
3 Cm
Image processor
Bionz X
 Venus Engine
Image Stabilization
Optical IS
5-axis
AF system
Contrast Detect
Contrast Detect / DFD
AF Points
25 AF points
49 AF points
ISO
Auto, 125 – 12800 (expands to 64-25600)
Auto, 125-12800 (expands to 80-25600)
Shutter Min/ mix
30-1/32000
30-1/16000
Continuous shooting speed
14 fps
12fps
Video
4K @ 30fps
4K @ 30fps
Display
3.0″ 1.228m-Dot Tilting Xtra Fine LCD
3.0″ 921k-Dot Free-Angle LCD Monitor
Viewfinder
Electronic (100%)
 Electronic (100%)
Hot shoe
Yes
Yes
Wireless
WiFi and NFC
WiFi and NFC
Battery life
 420 shots
360 shots
Dimensions
133 x 94 x 127

mm

137 x 99 x 131

mm

Weight
1051

g

g
831

g
The newly announced Sony RX100 features unique stacked structure with a back-illuminated design for superior low-light performance, the newly designed sensor also incorporates a dedicated DRAM chip on the back of the sensor and this results super fast processng speed as well as enhanced signal capacity for faster readouts.
The Lumix FZ1000 camera doesn't carry stacked CMOS design or DRAM chip on the back of sensor, but even after that the FZ1000 is capable to give excellent ISO range as well as shooting speed.
Best Low light performer – Sony RX10 III vs. Panasonic FZ1000
The ISO speed of both the camera is same and as well as the aperture range of both the camera is excatly same, so based on specification sheet we are unable to tell you the truth until we see a High ISO test between these two big sensor superzoom camera.
Best Zoom Camera?
Sony RX10 III is undoubtedly is better if we compare the lens of both the camera. The Sony RX10 III offers 25X optical zoom lens on the other side the Panasonic FZ1000 remains limited to 16X only. Despite of having more zoom lens the Sony RX10 III camera features same Aperture range compared to FZ1000 camera (F2.8 – F4.0).
Both camera features excellent image stabilization inside them, Sony claims that RX10 III helps to minimize the appearance of camera shake up to 4.5 stops on the other side we have Hybrid O.I.S that also very effective while shooting handheld telephoto images.
Auto-Focus
Sony RX10 III features 25 AF points and FZ1000 features 49 AF points, Panasonic claims that FZ1000 camera features DFD AF system same as of pro Mirrorless series camera. It's very clear from the specification of the camera that FZ1000 carry a dedicated hardware system for AutoFocusing and does fast AF compared to traditional contrast based AF systems of the camera. Panasonic FZ1000 covers more AF screen and features fast auto-focusing system compared to RX10 III. Although the RX10 III features fast continuous shooting speed compared to FZ1000.
Video – Sony is better
Both camera offers 4K video recording at 30 fps. 
Sony utilizes full-pixel readout while capturing 4K or Full HD video. No such deatils available form Panasonic about the FZ1000 camera.
Sony RX10 III offers 4K at 30 fps and Full HD at 120 fps. The Sony RX10 III also offers recording in XAVC S format, which is contained within an MP4 wrapper. Gamma controls are also available to increase the dynamic range of the sensor, the camera also offers to use  S-Log2 Gamma Curve that is found on high end Sony Cinema cameras that squeezes up to 1300% more dynamic range.
Panasonic FZ1000 also features 4K video recording at 30fps but the Full HD recording remains limited to 60fps only. The camera does offer 4K video recording MP4 format and Full HD in AVCHD format.
Sony RX10 III vs. Panasonic FZ1000 – HIGH ISO TEST
Take a look between the High ISO test of both the camera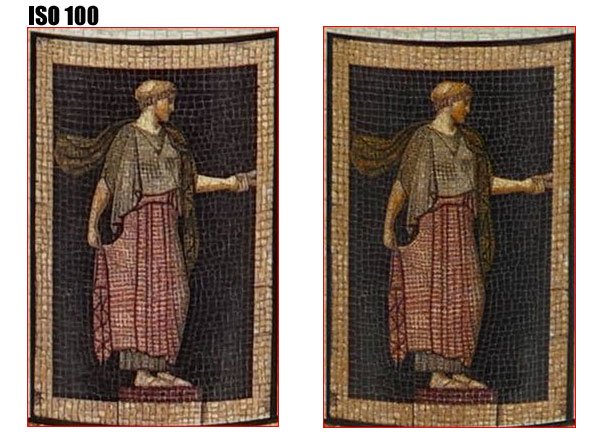 Both camera showing excellent amount of details at base ISO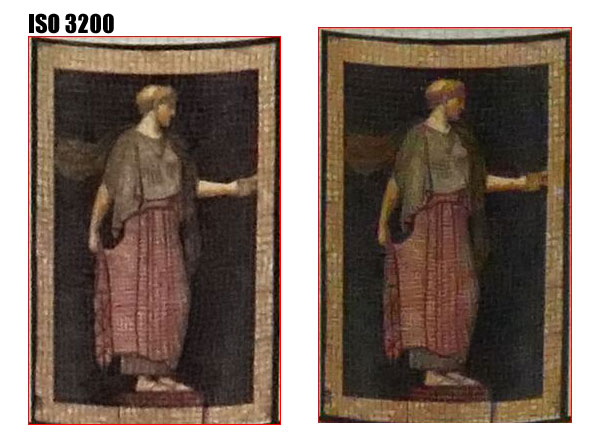 ISO 3200 images from both the camera is useless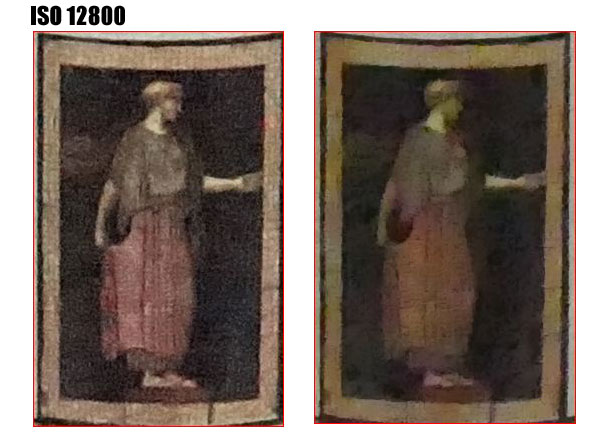 The ISO 12800 can be only used for test purpose, however Panasonic FZ1000 showing wired images with color bleeding problem.
Verdict:

Sony RX10 III offers Better + More zoom lens compared to FZ1000 as well as bit better video mode, from the ISO test we don't see any big difference in the image quality of both the camera, however Sony RX10 III is performing bit better.

But price difference too big and you can buy two FZ1000 in price of one RX10 III camera.

Buy Sony RX10 III if you want more zoom lens and bit better video mode otherwise we recommend you to but FZ1000 @ 697 only, Panasonic FZ1000 a prefect balance of price and features.
Price
Sony RX10 III – $ 1498 available at Amazon | B&H
Sony FZ1000 – $697 available  Amazon | B&H

Image Credit – Imagine Resource