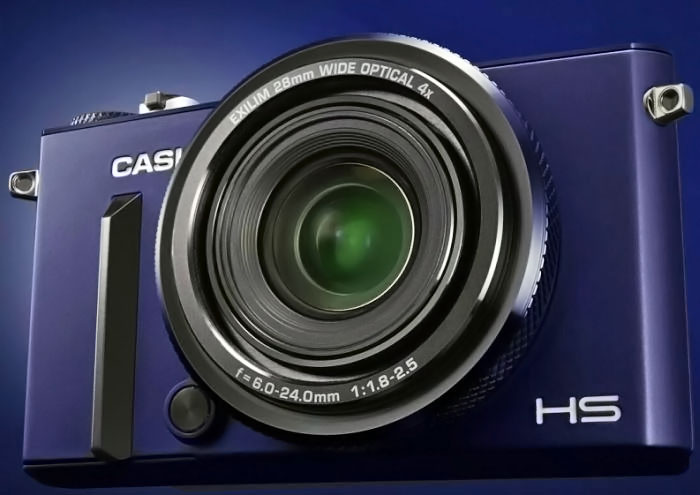 Casio EX-10 vs. Canon G16 vs. Nikon P7800, Casio EX-10 features 1/1.7″ sensor same size as G16 and P7800 and ISO range of 80 to 12800. Take a look at the specification sheet below.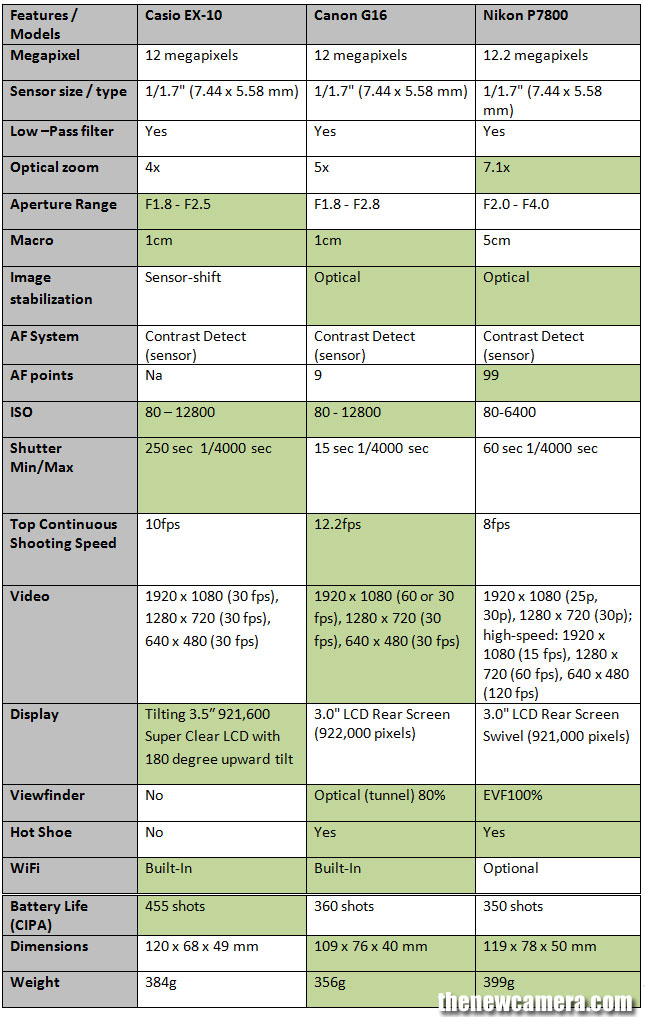 The lens of aperture range of recently announced EX-10 is better than both G12 and P7800
The ISO range is better than P7800.
The EX 10 gives you a amazing shutter range the setting starts from a 250sec to a MAX shutter limit that touches 1/4000 sec.
The Casio EX 10 features BIG 3.5″ display unit + Built in WiFi for sharing images without any pain.
Since CASIO EX-10 features BETTER ISO range and Aperture range than Nikon P7800, hence you will get better image quality than Nikon.
Price difference, the price is still not clear yet but the upcoming Casio EX-10 will cost you approx $700+, the Canon G16 will cost you approx $549.00 [see at Amazon] and Nikon P7800 will cost you approx $546 [see at Amazon].