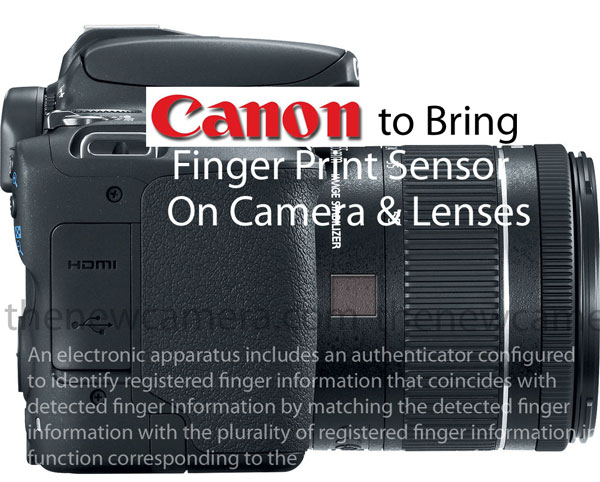 Fingerprint sensor or not a new technology there are lot of Smartphones that do carry a fingerprint sensor on the rear side. This fingerprint sensors are actually a authentication tool in most of the smartphones and they are used to unlock the device.
Now, Canon is also working on fingerprint sensor for their dslrs and lenses as you can see in the patent drawing below.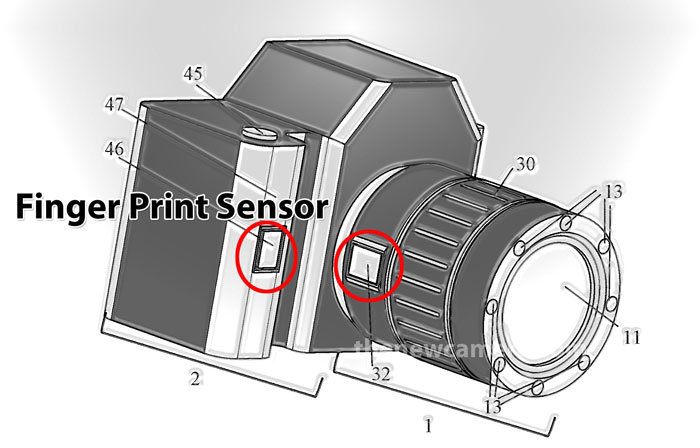 In the drawing it is clearly visible that a DSLR also having a fingerprint sensor in the body as well as the lens attached to the DSLR also built in fingerprint sensor.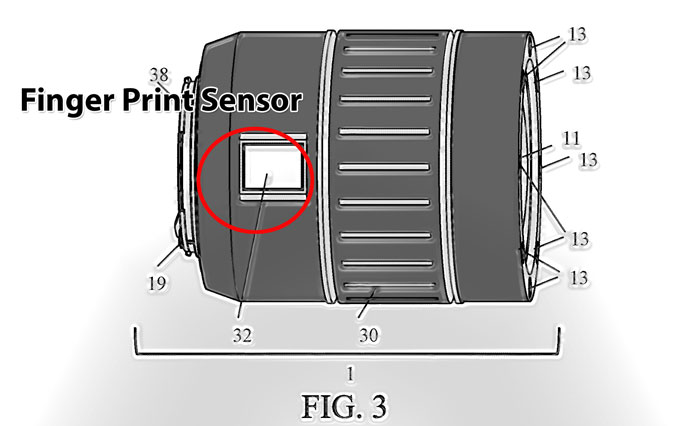 with the introduction of fingerprint sensor in the day lenses Canon secure the camera as well as lenses, it's also a very positive step and if the introduce search feature inside DSLR.
So we may see these technology in upcoming Canon 5D Mark V, Canon 1DX Mark III Camera ? Who knows 🙂
Also see – Canon 90D is Allowed to Record 4K ?
Patent Details An electronic apparatus includes an authenticator configured to identify registered finger information that coincides with detected finger information by matching the detected finger information with the plurality of registered finger information in a predetermined order, an executor configured to execute a function corresponding to the registered finger information identified by the authenticator, a user identifier configured to identify the actual user among the plurality of registered users by acquiring user identification information representing the actual user or by performing a determination process configured to determine the actual user, and a controller configured to change the predetermined order according to the actual user identified by the user identifier.
Subscribe to FACEBOOK | TWITTER | GOOGLE+ to get live news + Canon rumors 24X7