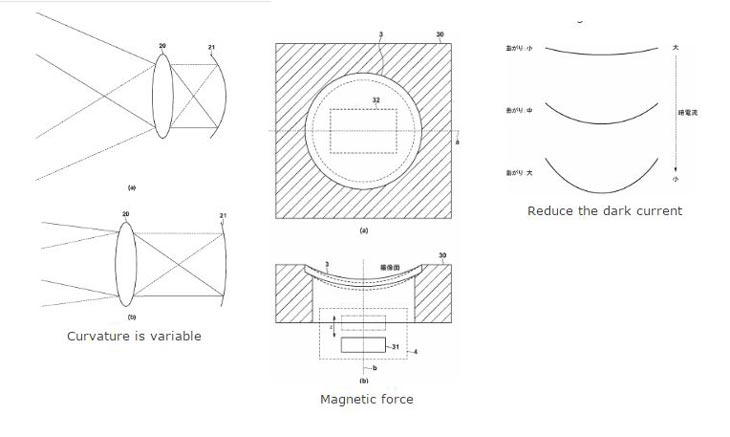 Curve sensor patent is not new, we have already published Canon curved sensor patent on March 2nd, 2016. In the latest patent is said to be piratically more easy to implement. Take a look at the details below translated from Japanese language
Patent Publication No. 2016-173496
Published 2016.9.29
Filing date 2015.3.17
[0005]
However, generally a dark current is generated by the image sensor, especially since the time of or during long exposure sensitivity is sometimes noise due to dark current are noticeable, various noise reduction process is performed. On the other hand, the imaging surface imaging element is curved in the imaging element curved dark current generated by the imaging device is known to be reduced by the tensile stress at the time of the.
Canon patent
Curving the imaging surface drive means
Driving means magnetic force
curvature
Curvature of dark current noise is reduced
Curvature priority to the correction of the curvature of field aberration
You can see more patents here