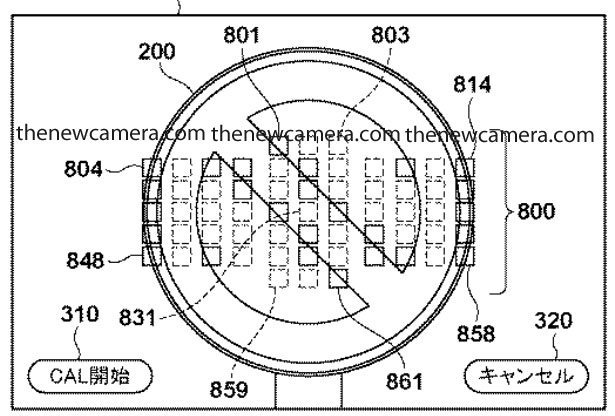 Canon Working Hybrid Viewfinder and advance AF systems,  the screen shot of new Hybrid Viewfinder is on your screen, That will display additional information while getting AF done. Canon is also working to enhance the Phase and Contrast based AF system collaboration. Both will all together when you are using viewfinder of the DSLR. These patents are published in Japanese language so its bit hard to get everything from it.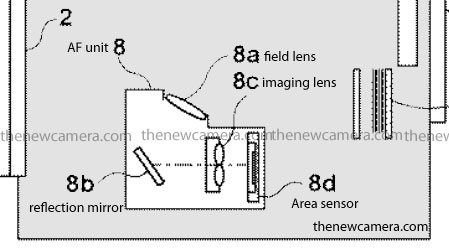 Canon working on new Hybrid AF Module that will help upcoming Pro DSLRs to calibrate Phase + Contrast AF all-together to give improved AF performance while working in Viewfinder mode.
Also see – Canon Patent: More Improved Touch Display Screen
Canon Working AF Phase and Contrast AF Calibration Patent Details
Application JP2018088400A events – 2018-05-01
Application filed by キヤノン株式会社, Canon Inc – 2018-05-01
Priority to JP2018088400A – 2018-09-13
Publication of JP2018142007A – 2019-02-26
Application status is Pending
Patent details: To enable focus calibration for focus detection based on phase difference detection to be achieved simply and efficiently for even a general subject without using a dedicated chart.SOLUTION: The present invention comprises: an imaging unit for photoelectrically converting a subject image formed by a photographic optical system and generating an image signal; a phase difference detection unit for detecting, on the basis of a pair of image signals of the subject image, a first in-focus position of a focus lens included in the photographic optical system by means of phase difference detection; a contrast detection unit for detecting a second in-focus position of the focus lens by means of contrast detection using the image signal; a calibration unit for correcting the first in-focus position using a correction amount calculated from a difference between the second in-focus position and the first in-focus position; and a subject determination unit for determining whether or not the subject image is suitable for detection of the in-focus position by the phase difference detection unit or the contrast detection unit before or during the calibration performed by the calibration unit.
Help us Directly We are at Patreon
Get Your Products through our affiliates – Amazon | B&H
Stay with us on FACEBOOK | TWITTER |  INSTAGRAM to get live news + Canon rumors 24X7