Why camera makers are investing time and money in R&D of fan based cooling system in camera. Even if the Fan cooling unit used for external body cooling purpose only, then also there is great chance that air rotation for prolonged period of time in camera body may attract unwanted dust particles to camera body & lens unit if we are shooting in streets. And just in case if we are shooting in humid or rainy season what will going to happen then ?
Patent Images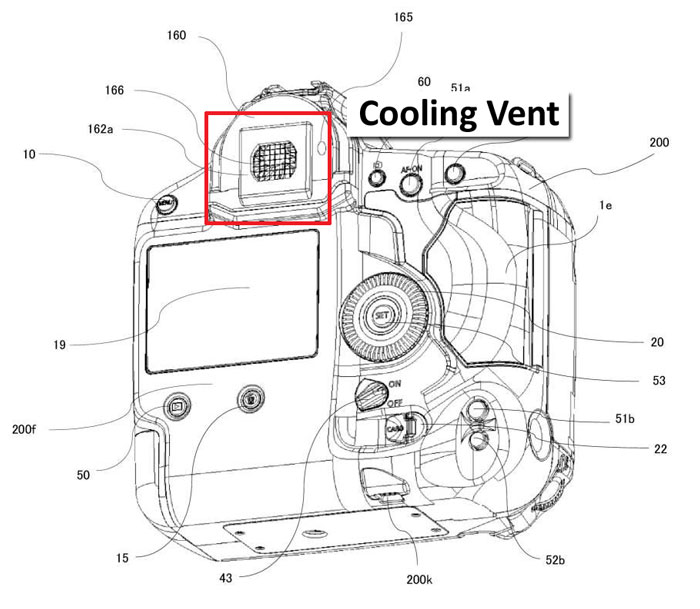 The cooling vent looks like optional module and it can be added when it required.
Take a look at the text from patent
Conventionally, even in a digital camera, heat generation in an image sensor and an image processing circuit has become a problem due to an increase in pixels of the image sensor and a high frame rate of a moving image. In addition, the camera itself is required to be miniaturized, and there are few parts that release heat. For this reason, there is a limit to heat countermeasures by using heat transfer members that have been conventionally used to diffuse heat to the respective members and making them uniform.
For this reason, forced air cooling using a fan or the like has been proposed, but if it is built in, the image pickup apparatus itself may become large. 
Why not Liquid Cooling as we have in Smartphones
Some Smartphones makers are now using liquid cooling tech to combat heat generated by the processor,  when phone is being used actively for hours. Chines smartphone maker Xiaomi uses liquid cooling tech in Poco F1 and in Black shark model. Korea based Smartphone maker Samsung also uses liquid cooling tech in Galaxy S7 and other flagship models to prevent overheating. Samsung developed a method of water cooling that uses a copper thermal heat pipe to disperse heat away from the CPU, especially as the chip works harder.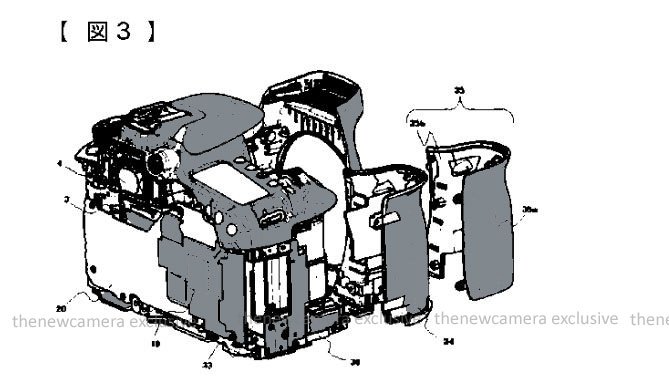 We have published this patent on December 17th, 2017, in this patent we can clearly see that Canon engineers were working on a Canon 5D series future body (may be Canon 5D Mark V) to combat camera heat.
Follow us for LIVE Updates
Get LIVE RUMORS –> FACEBOOK | TWITTER |  INSTAGRAM to to get live news + Canon rumors 24X7