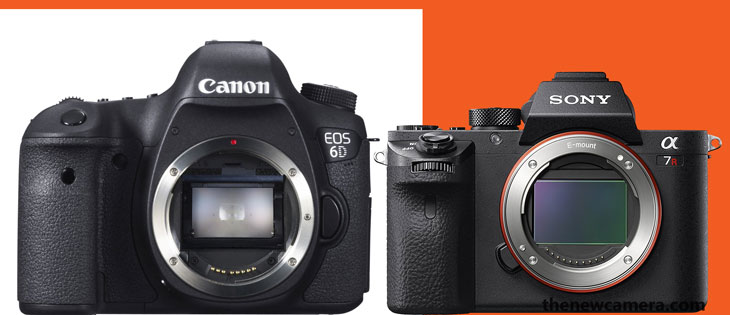 If you are willing to try your hands on Sony a 9 or Sony A7R III and you don't want to invest on Sony lenses… we have an solution for you
There are many photograph of around the world who invested a lot amount of money and their effort in a fav Canon DSLR brand and now they also want to put their hands on Sony A7 or A9 series camera.

But now they want to put their hands on Sony FE mount cameras due to their creamy specification and low price tag.
Getting an Sony A7 series camera or A9 isn't an hard thing for an Hard thing for a professional photographer but getting compatible lenses that will going to allow him to work flawlessly is more important,  one of them is this problem for Sony and Nikon users the native Canon lenses doesn't support Sony A7 or A9 cameras and for that you have to buy third party adapters that  going to ease your job.
Now one of the biggest question is,  what type of third party adapters available for that will allow Canon lenses to work perfectly with the Sony A7 or A9 camera ?
Now we have a list of adapters that are made for this job,  these adapters will allow you to use your Canon L series lenses as well as non L series lenses to work perfectly with Sony full frame mirrorless cameras.
one of the most popular and best Lens adapter for your sony A7 series camera is.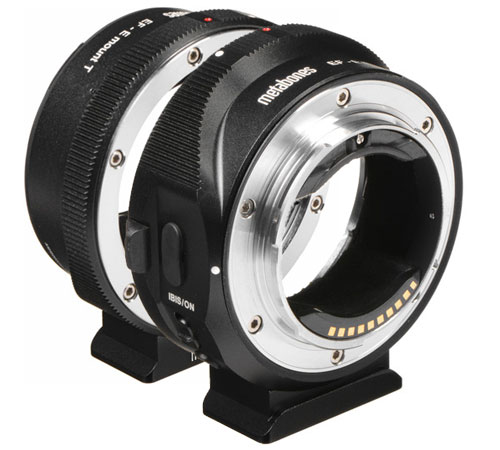 1. Metabones Mark V
Metabones Mark V : The fifth generation of Metabones adapter allows you to do autofocus, auto exposure, image stabilization, aperture control from the camera body, saving Exif information, and more. The lens supports PDAF on Canon lenses. I promise you you will forget you are using a Sony Camera, it's look like using an Future Canon camera on native lenses. All the lenses work flawlessly until and unless you got a bad unit.
Not only Canon the Metabones Mark V is full compatible with thirdparty Canon lenses, that includes Tamron as well as recently announced Sigma Art as well as regular lenses.
Metabones Mark IV is available at an cost of $399 from B&H and Amazon
Download Lens Compatibility List
---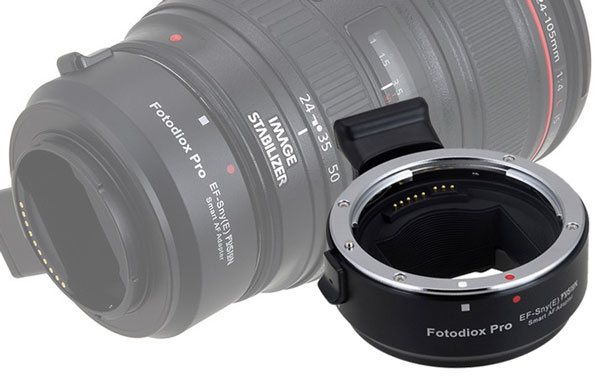 2. FotodioX Canon EF Lens to Sony E-Mount Camera
The next name we recommend you is FotodioX Canon EF Lens to Sony E-Mount Camera. It is affordable compared Metabones Mark V. FotodioX claims that this lens enables  Autofocus and AutoExposure. The Adapter also retains Image Stabilization, you can also Control Aperture from Camera Body, it also transfers Exif Data to Camera, one of the best and affordable solution for you.
Buy Fotodiox Lens adapter from Amazon | B&H
---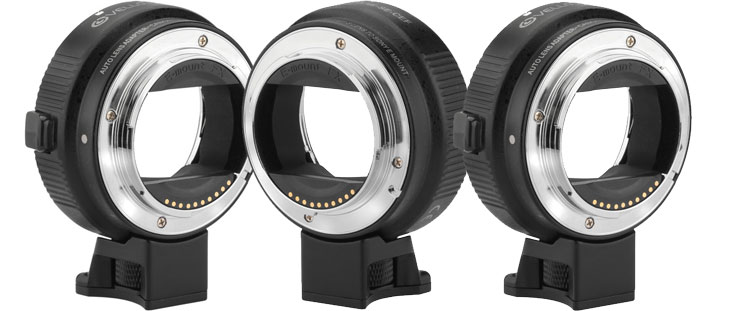 3. Vello Canon EF/EF-S Lens
Vello Canon EF/ EF-S adapter is just like copycat of FotodioX, the lens adapter do have AF and AE support and allow you to use lens based IS. But this lens adapter doesn't work perfectly with Sony A7 and Sony A7S II camera. So if you have these two camera pls read the lens compatibility chart provided by the company available at B&H store.
Buy Vello lens adapter from Amazon | B&H
---
DO share your question and suggestion with us