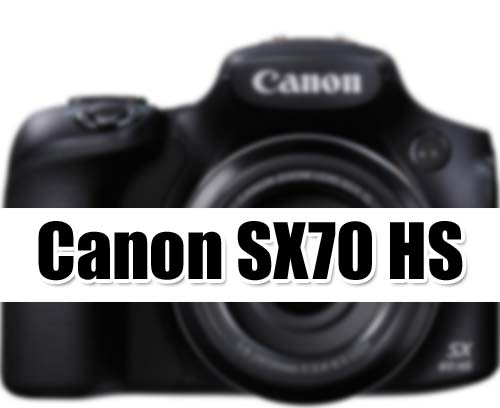 Finally we are getting confirmations about Canon SX70HS compact super zoom camera. After 2 years of delay Canon now preparing to announce successor Canon SX60HS camera. The name of the camera isn't know yet, it can SX80 HS or SX90HS also.  Keep in mind that today's Megazoom flagship camera like Nikon P900 features 83X optical zoom. So, we do believe that Canon upcoming SX60HS successor should cross the 83X barrier to regain the flagship status.
1. Canon SX70HS Coming in September 2017 ?
Do you know that Canon always announce its flagship compact camera on Sep month of every one or two year. But, unfortunately they stopped this trend from 2015 and on-wards. The last flagship camera was announced on Sep 15, 2014. From two complete years canon blocked it's flagship updates and Canon users are seeking different solutions, moving towards Nikon P900 OR getting Sony RX10 series camera.
2. A Canon compact camera with 100X Optical Zoom
We have never raised any question about Canon capability in making Megzoom camera. We have published three Canon patents See here, here and here that clearly show that Canon is even working on 100X optical zoom camera from several years. So we are expecting something big from canon and will update you soon as we get any information.
Join our Canon Facebook User Group for Latest Updates Related to Canon SX70 HS and more.
More to come…
STAY WITH ON FACEBOOK | TWITTER | GOOGLE+ to get live news + See all Canon Rumors 24X7+