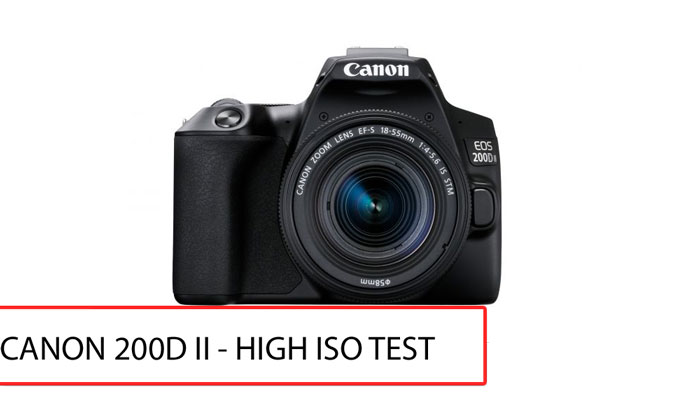 Canon SL3 / 200D II camera High ISO (via dpreview) test images are Let's talk about the high ISO test of Canon SL3 camera and what we are able to observe through the test.
Canon SL3 RAW HIGH ISO Test
On RAW mode all the four camera (Canon SL3, Canon EOS M50, Canon 80D and Nikon D5600). After looking at the entire test, It's very clear that Canon SL3 is controlling color noise slightly more better than Canon 80D or Canon EOS M50. But, the difference is very minimal and sometime it remains unrecognized. And finally we have Nikon D5600 camera with bit more better noise control than the other three camera.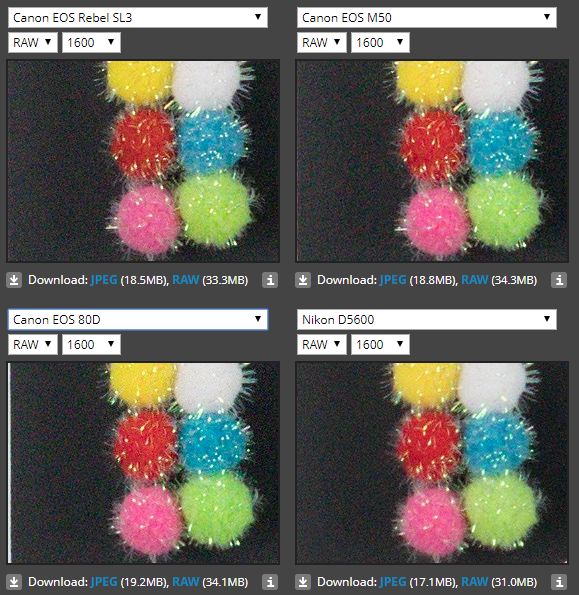 None of the camera producing usable image at ISO 3200. We have to do proper post-processing to make these camera files usable. AT ISO 3200 Canon 80D RAW file generating Maximum color noise compared to the other three,  Nikon D5600 features minimal noise at ISO 3200. Canon 200D II / SL3 and Canon EOS M50 color noise level look similar.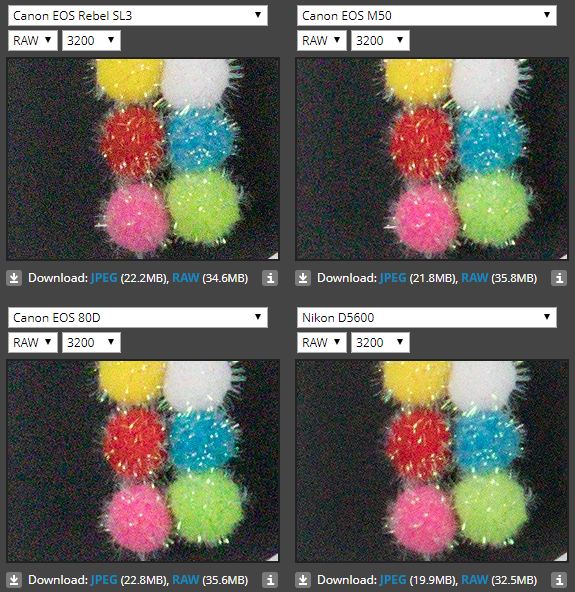 Canon SL3 JPEG File Test
JPEG High ISO Test Comparison, Canon 80D again showing more color noise in the group. At ISO 3200 Canon EOS M50 and Canon 200D II exhibit similar amount of color noise, Nikon D5600 image sample is bit more clean and usable.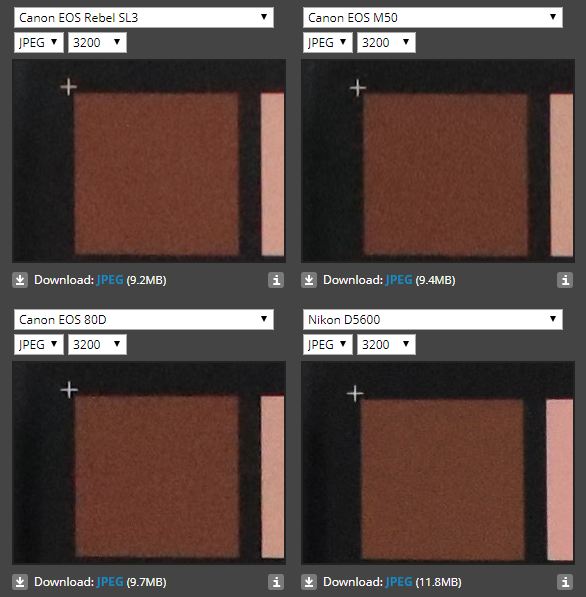 Canon 200D II / SL3 vs Others at ISO 6400 (MAX JPEG Usable ISO Limit)
ISO range in the specification sheet doesn't matter, you have to look for usable ISO range in you camera. After looking at the High ISO JPEG files its look like usable ISO range in Canon camera is upto ISO 3200 and when you are having Nikon D5600 you can push it one-stop further upto ISO 6400.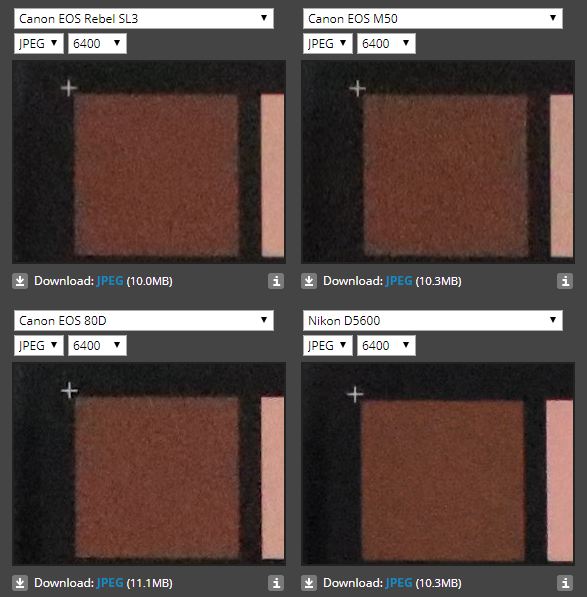 Buy Canon 200D II / SL3 camera from B&H Store
Also see – Best Lenses for Canon 200D II / Canon SL3 / Canon 250D
Follow Canon 200D II page at Facebook
For LIVE Canon SL3 News and Rumors follow us FACEBOOK | TWITTER |  INSTAGRAM to get live news + Canon rumors 24X7