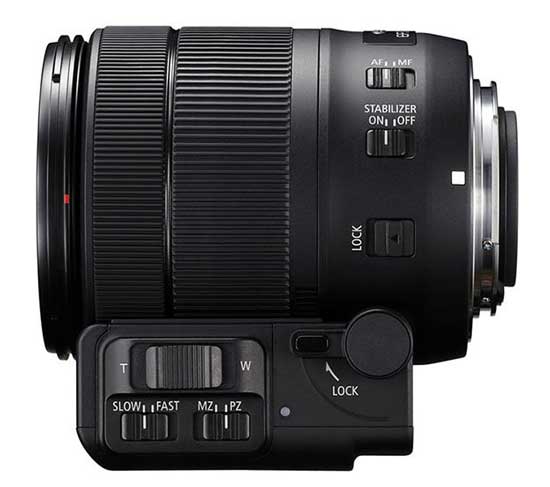 Canon latest patent shows that they are working on a Lens Driving Adapter possibly for EF and EF-S Lenses. It will going to attach on the side of the lens to do the zoom operation by rotating the lens barrel.
Before we begin let me tell you that the Canon PZ-E1 zoom adapter was announced sometime in Feb 18 2016 and that works only with Canon 18-135mm IS USM (Nano) Lens.  But this patent was filed on June of 2016 and it was first published on Jan 5, 2017. Hence Canon may be working on improved and versatile version of its current PZ-E1 zoom adapter .
Patent Details (Translated)
The lens driving adapter is detachably attachable to a lens barrel on which an operation member is provided. The adapter includes a driver configured to drive the operation member, and an adapter body holding the driver. The adapter body includes a first contact portion and a second contact portion that are protrusions contactable with two circumferential portions in an outer circumferential surface of the lens barrel. The first and the second contact portions are contactable with outer circumferential surfaces of lens barrels whose outer diameters are mutually different. The adapter body includes a fixing member configured to fix the adapter body to any of the lens barrels.
Parent Details and Images
CANON KABUSHIKI KAISRA, Tokyo (JP)
Filed: Jun. 29, 2016
Pub. Date: Jan. 5, 2017
Pub. No.: US 2017/0003474 Al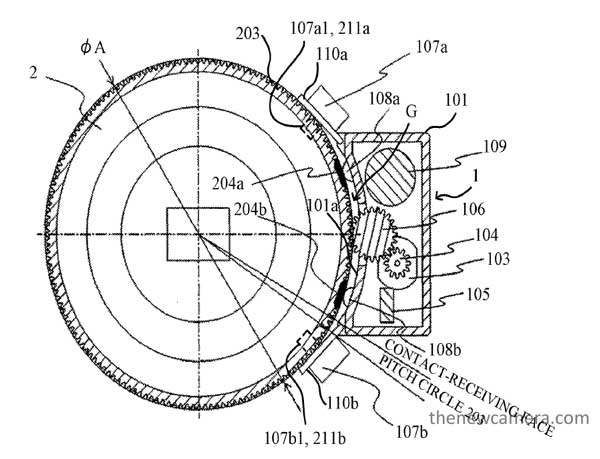 In the image above you can see above how the internal mechanism of lens Driving adapter work.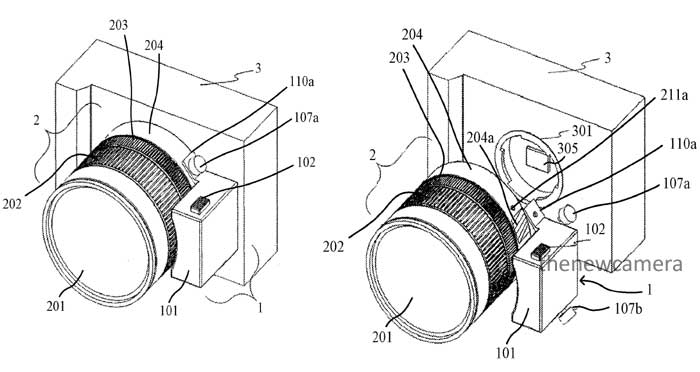 The images above shows you the design of Canon Working on Lens Driving Adapter and its position.
Will update you soon as we get any new information – Also see some latest Canon Rumors | STAY WITH ON FACEBOOK | TWITTER | GOOGLE+ to get live news