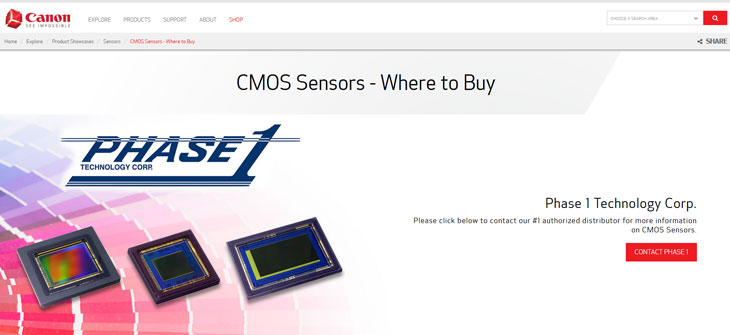 Canon enters in the image sensor market and three of its sensor are available for sale. And even if you want a specific one than Canon do have a space for it.
Well it is a easy process to get the Canon sensors if you want. You have to just contact the Canon authorized sensor distributor Phase 1. The Phase 1 have the list of commercially available sensors from Canon that also includes the 120 megapixel APS-H sensor and more. Take an look at the list of commercially available Canon sensors.
Phase 1 – Canon Authorized Sensor Distributor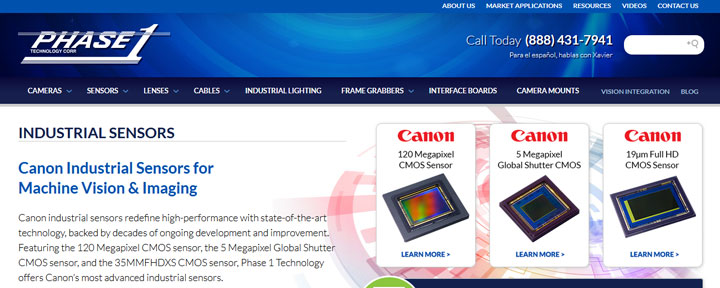 In the beginning of the list we have the Canon 120MP APS-H sensor, which is also available for sale for industrial use. The 120MP is an ultra-high resolution CMOS sensor with 13280 x 9184 effective pixels (approx. 60x the resolution of Full HD). It has a size equivalent to APS-H (29.22mm x 20.20mm), and a square pixel arrangement of 2.2µm x 2.2µm with 122 million effective pixels.
Canon have also listed 5 megapixel monogram and RGB colour sensor for smartphones. that features high sensitivity and 120 frames per second continuous shooting speed while having resolution of 5 megapixels.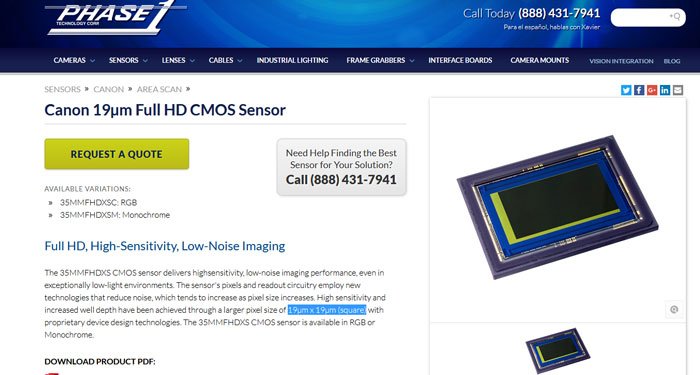 Send the list of senses we also have a 2.2 megapixel RGB and colour full frame sensor. the sensor is of course made for low light performance. you will surprise to know that each pixels of the sensor is approx 19µm x 19µm (square) in Size.
If you Want other Sensors Contact Canon Directly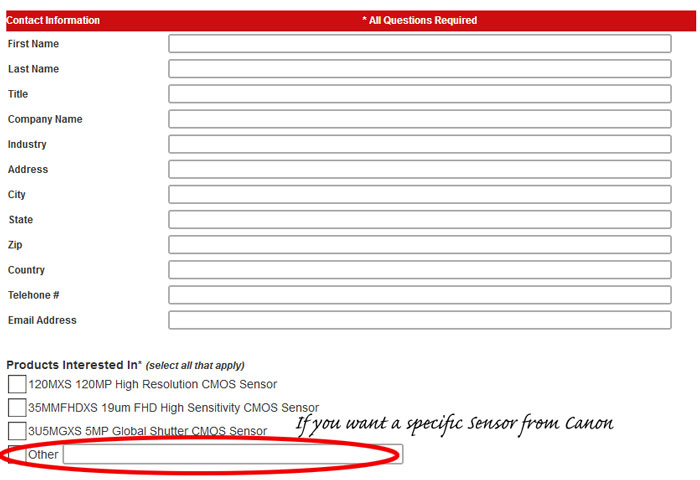 So you can get all these three sensors while contacting Phase 1 distributor. And if you want a specific sensor from Canon you have to fill-up Canon specific form and select the last option.
Well as we all know Sony Keeps Its Best Sensors for Its Own Cameras, So Canon do have very good business opportunity if they start selling DPAF sensors to other Camera makers.
This article was first published on thenewcamera.com on 5:13 PM Saturday, 19 May 2018 (GMT)