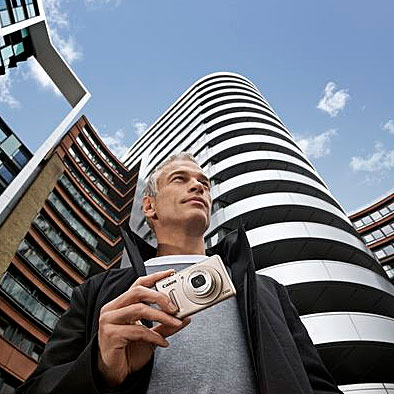 Yes, finally canon new image processor comes out with Canon S100 and Canon SX 40 HS Compact camera, The new DIGIC 5 processor analyses four times more image data to accurately produce each pixel of the image, which delivers more detail and more realistic colours. Image data is also processed six times faster compared to its predecessor DIGIC 4. The increased processing power, combined with improved noise reduction algorithms, results in highly detailed images with up to 75% less noise compared to the previous DIGIC 4-based models.
New fetures in Digic V processor
Multi-area White Balance
The new DIGIC 5 processor powers a new feature, Multi-area White Balance. Most digital cameras set a white balance based on the most dominant light source within the scene. However, if there are multiple light sources present, then this approach can lead to an inconsistency in the way that colour is represented. For example, if flash is used to illuminate the main subject within a tungsten-lit environment, then the subject will look natural but the surroundings can look overly "warm" in comparison – a result of the different colour temperature of the flash and tungsten lights.