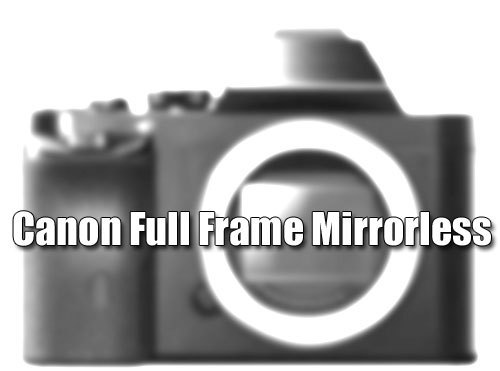 Now we are all waiting for Canon next mega announcement that may include Canon 1DX Mark II and a big surprise…. The article consist of two parts, what we do know and what we expect
What we know
Starting from a part of old interview of Canon Managing Director,
Masaya Maeda, the Managing Director and Chief Executive, Image Communication Products Operations confirmed that Canon is working on serious mirrorless camera system other than EOS-M
Currently no Canon camera offers more than 22MP. Do your DSLR customers ask for higher resolution?
Maeda: Yes. We know that many of our customers need more resolution and this is under consideration. In the very near future you can expect us to show something in terms of mirrorless and also a higher resolution sensor.
It's now become clear that Canon was working on 5DS / 5DSR and Fullframe Mirrorless camera and high-end mirrorless camera before the interview was published on September 2014,
Back on Feb 6, 2015 Canon announced world first super high resolution DSLR camera (Canon 5DS), We don't know the actual reason behind the delay but Canon Fullframe mirrorless was rumored to arrive in 2015.
What we expect
We have published on January 14th, 2016 that Canon may announce high-end mirrorless camera on February 2016 [click here to see]. Finally, According to latest rumors surfaced over the web Canon may announce Canon 1DX Mark II along with Canon high-end mirrorless in the month of February, 2016.
Let's hope for the best and do share information and thoughts with us.
STAY WITH ON FACEBOOK | TWITTER | GOOGLE+ to get live news + rumors 24X7+
via canonrumor