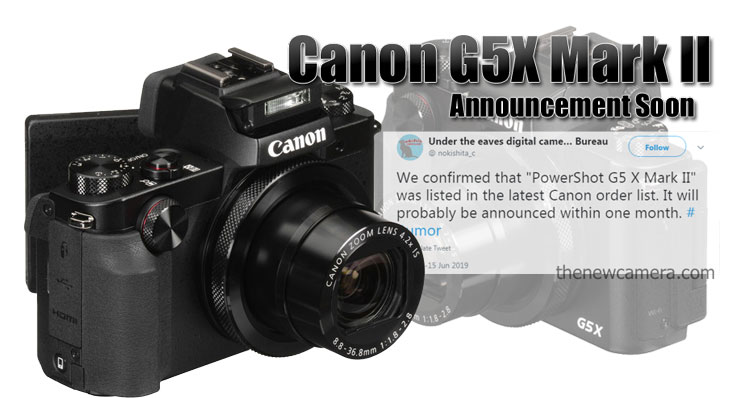 According to latest information from Japanese sources Canon G5X Mark II camera is coming this month (June 2019). So finally Canon G5X Mark II camera will be Canon first 1″ Sensor based compact camera to feature DPAF sensor and 4K Video recording capability. If Canon is able to add external Mic. recording option it would be great.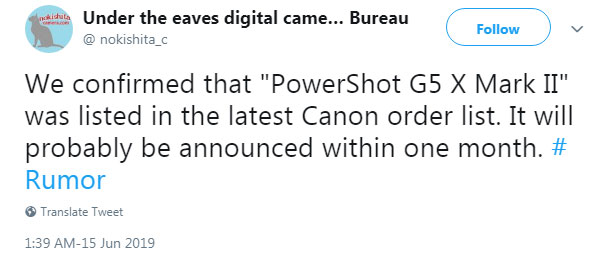 Why Canon G5X Mark II before Canon G7X Mark III ?
Canon G5X series a step-above model then Canon G7X Series and bit costly too. BTW, in general the specification of the both series remains almost same. Canon G7X Mark III cleared wireless certification test back on December 2018 and we have published its image also. But, it's look like Canon marketing team decided to announce G5X Mark II earlier than Canon G7X Mark III.  Since a early announcement of G7X Mark III camera may lower down then sales number of G5X Mark II.
Check out Ongoing Featured and Lightning Deals at Amazon.com | Amazon.UK | B&H Store
Get LIVE RUMORS –> FACEBOOK | TWITTER |  INSTAGRAM to to get live news + Canon rumors 24X7