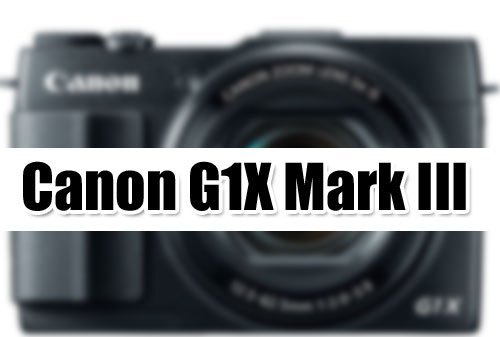 It's look like Canon is now busy in preparing Fuji X100F competitor. According to a latest rumors coming from an new source the upcoming Canon G1X Mark III camera may have a APS-C sensor. If we look at the current sensor size of the camera we will find that the APS-C sensor is quietly 20% more bigger than Canon 1.5 inch sensor.


But there is nothing to get excited about since the rumor mill says the information is coming from a new source, so take it with a a pinch of salt.
But at the same time if you look at the patents, Canon does have a compact camera with a APS-C size sensor as we have published on on July 16th, 2016 and on the same day we got a lot of emails saying So is this a G1X II replacement?
PS: As we have mentioned earlier the Canon G1X camera life cycle was  2 year and 1 month and current Canon G1X Mark II camera is  2 years, 8 months old. So announcement of new product is expected soon.
We will update you soon as we get any new information
STAY WITH ON FACEBOOK | TWITTER | GOOGLE+ to get live news + See all Canon Rumors 24X7+
Source – CW.com