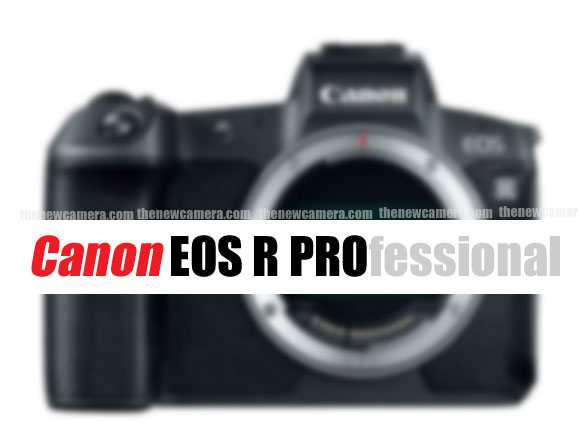 According to latest rumors Canon EOS R X / PRO Professional camera is coming at Q4 of 2019 or may be at Q1 of 2020. The sources of the rumor mill suggest the camera will be announced alongside with Canon 1DX Mark III.
We don't know how much this information is credible since it's coming after Nikon D5 equivalent Mirrorless camera news broke out.
Rumor mill believes Canon 1DX Mark III and Canon EOS RX (or whatever the name will be) both will be coming along side but we don't. We don't want to talk about rumors right now, only logical facts what we have.
Take a look what Canon Representatives said in an interview back on 2018
The Tokyo Olympics in 2020 is coming up – when we look at photographers shooting with Canon at Tokyo in two years time, what will we see?
The Tokyo Olympics is a very important opportunity for us. If we look at the professional camera market, we would like to introduce a professional model at that time. Having said that, we take reliability very seriously. So when we talk about [creating] a model for the Olympics, we're not just talking about performance. We're also want to make sure that we can achieve the same level of reliability that we've always delivered [in our professional DSLRs].
Canon rep. literally confirmed that they will be announcing a pro model before Olympics of 2020. In their answer they didn't say they will be announcing Mirrorless OR DSLRs.
The interview was published back on December 20th, 2018, at that time we have per-assumed that they are talking about a DSLR, specifically successor of Canon 1DX mark II.
I think now you have the answer. The time has changed and now both DSLR makers are now putting attention towards Mirrorless cameras and they are shifting their consumer base slowly to Mirrorless zone by cannibalization of DSLRs.
From Nikon president we have got clear hints that Nikon will be releasing Nikon D6 Mirrorless edition in near future.
Canon into DSLR cannibalization from past year, and its look we will be having our Canon EOS RX / PRO camera in next 7-8 months. Canon 1DX Mark III camera will be delayed.
Follow us on youtube – https://www.youtube.com/thenewcamera
Download Thenewcamera app from googleplay
Check out Ongoing Featured and Lightning Deals at Amazon.com | Amazon.UK | B&H Store
Get LIVE RUMORS –> FACEBOOK | TWITTER |  INSTAGRAM to to get live news + Canon rumors 24X