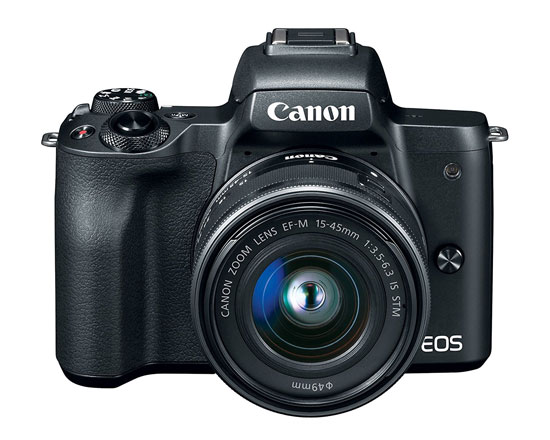 During an interview with dpreview team Canon accepted that Canon EOS M50 (Amazon | B&H ) mirrorless camera Limited 4K mode ( you get no CMOS autofocus support while creating a 4K video with that camera). is not technical issue, the features are bit Limited because the EOS M50 is entry level mirrorless camera.
Take a look what Canon said on limited 4K mode of EOS M50
The EOS M50 offers 4K video and Dual Pixel CMOS AF, but not at the same time. Is there a technical reason for this limitation?

With the EOS 5D Mark IV, we do offer 4K video and Dual Pixel CMOS autofocus, so technically it is feasible. But given the position of the M50 in the lineup, we can't include all of the features available in a product like the 5D IV. Given the position of the product, we wanted to achieve the optimal balance [of features] in a camera in that range. We've optimized the M50 as best we can [for its market position], and within those parameters, the combination of 4K video and Dual Pixel CMOS autofocus was not possible.
Ok, but my question is once you added DPAF sensor inside the camera then why you are limiting its performance ? Imagine if Canon EOS 50 have 4K with DPAF support it will sure kill the sales of Panasonic GX85 as well as other entry-level and Mid-range mirroless camera.
Dear Canon Photographers….We need your opinion on this.
Also see – Best lenses for EOS M50
source – dpreview