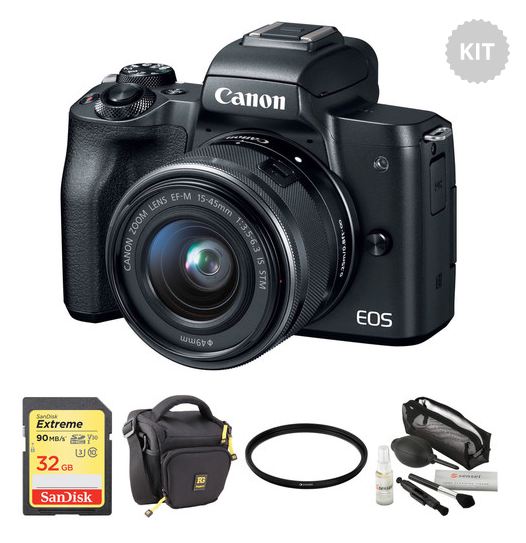 Flat $200 off on regular price of Canon EOS M50. Now the camera with kit lens available at $599 only. Not only that B&H Store also giving you a additional 49mm UV filter, a lens care kit, and a protective camera bag in the same price.
Get Canon EOS M50 from B&H Store
---
Get Canon EOS M50 with kit lens at Amazon.com
Amazon.com is also selling Canon EOS M50 at $599 for limited time. But, you are not getting free goodies as with the B& Shtore.