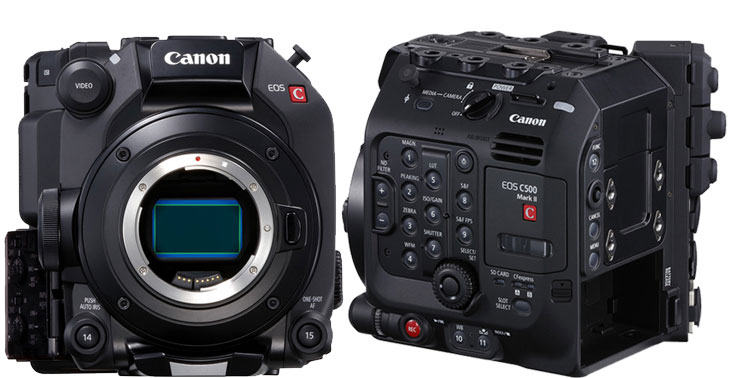 Canon officially announced EOS C500 Mark II camera, the camera features same sensor as of Canon C700 camera.The EOS C500 Mark II features a 18.69 MP sensor and does 60p recording 5.9K and 4K (2K recording at 120p) and Canon also claims that the camera features 15 stops of dynamic range.
The camera features newly introduced DIGIC DV 7 image processor allows for more fluid and efficient recording of 4K and HDR. Cinema Raw Light, first introduced in the popular EOS C200 cinema camera, helps to cut data size to about one-third to one-fifth of a Cinema RAW file, without losing grading flexibility.
For the first time ever with a Canon camera, users are able to change the lens mount themselves without the assistance from a Canon service center. Customers can purchase the EOS C500 Mark II with a standard EF mount and then have the option to purchase either EF-lock or PL mounts. This feature provides users with the creative freedom to pair the camera with the lenses that will provide the desired look for each project they work on.