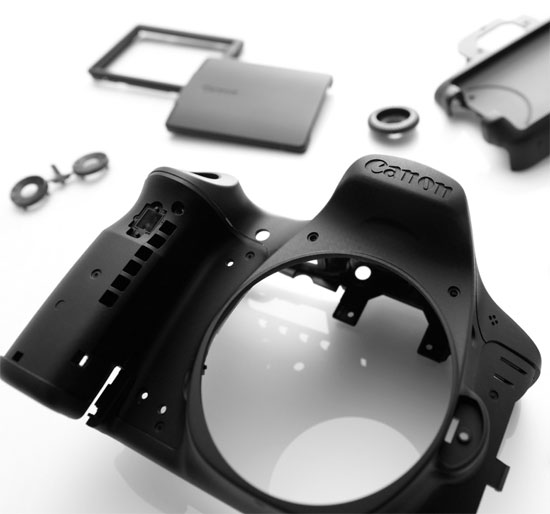 2012 was a bit dull year for Canon if we look at Sony, Fuji and Nikon products and we strongly hope that canon will recover from its slow move in 2014, I have created the list based on rumor I read daily in my mailbox and other websites worldwide, The list not only include those camera that we want to see, but the list contains the ones we believe that Canon need to get out as those models as soon as possible.
# 1 Canon 7D Mark II – The APS-C King
We know that Canon 7D suffered from a major firmware update last year but we also know that EOS 7D is now Canon's oldest current DSLR waiting for its successor, I Still remember Canon 7D announced in September 2009 and it's long overdue for a refresh. Take a look at the 7D Mk II rumored specification below
Rumored 7D Mark II Specification
20 OR 24 MP Dual Pixel CMOS AF Sensor
ISO 50-51200
61-Point High Density AF
Continuous shooting speed of 10-12 fps
Introduction of Dual Digic V+ in an APS-C body
Touch Display
Built in WiFi and GPS
Price around $2000
We already said that Canon will announce 7D Mk II on Q1 of 2014, probably on Feb or March 2014.
#2 APS-C fixed-lens compact
The time has come that Canon must announce a APS-C lens compact camera, If we look at competitors we have FujiX100S, Nikon coolpix A, Sony RX1R (FF Camera) and Ricoh GR…They are few step ahead from Canon.

We have seem a specification of  Canon APS-C compact here, also see -> Canon large sensor compact surfaced over Canon France  however later Canon france denied APS-C compact rumor.
18 MP APS-C sensor
DIGIC 6 image processor
9 point Hybrid AF system
#3 Canon PowerShot G2 X
Canon 1.5 inch G1X look big and Bulky and almost 2 year old now + Canon users are buying Sony RX100,  Nikon coolpix A, Fuji X100 / S and RX1 R as secondary camera. We hope that Canon will announce Its G2X replacement very soon.

#4 Canon Medium Format: We know that Canon is working on Medium Format camera and but they will not announce it until the new system is fully developed with Big bunch of High Quality Lenses, however the rumored date of new system announcement is Photokina 2014.
#5 Canon New Mirrorless Camera – EOS M II
Canon EOS M2 is almost ready, Canon is probably waiting to clear the stock of Canon EOS M camera, according to rumors 2 New EOS M is coming, the first one is a entry level mirrorless camera and seconf is a High-End mirrorless camera with advance features.
#6 Canon SX60 HS –  High Zoom Camera
Canon SX 50HS is due for update and people are moving towards Panasonic FZ70 camera (60X zoom camera | also see SX50HS vs FZ70), we have high hopes and the next schedule announcement of Canon products is Feb and March 2013. See some rumors > Confirmed EOS M2 is Coming |
See more Canon Rumor
If you have some extra time – Also see
Nikon cameras we'd like to see in 2014
Sony cameras we'd like to see in 2014