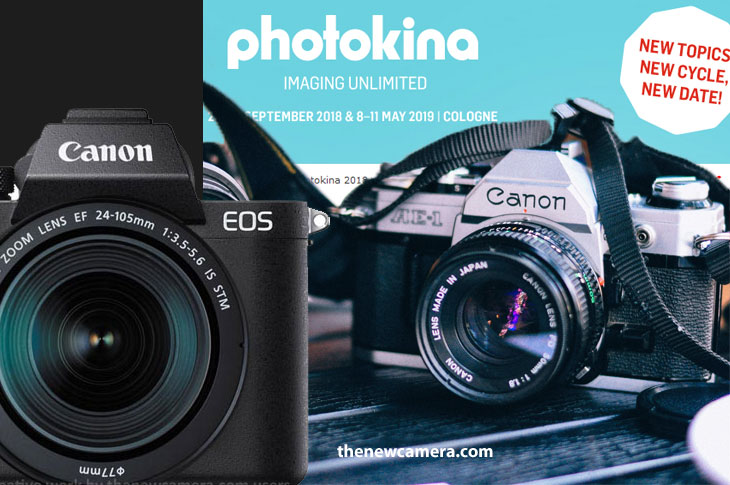 What to expect from Canon this Photokina 2018 ? We are getting hints from the beginning of the year, that several new products from Canon is coming. Some of the major name in the list includes arrival of Canon Fullframe Mirrorless and Canon 7D Mark III camera. Take a detailed list of products expected to arrive this Photokina 2018
1. Canon Fullframe Mirrorless
Based on latest rumors Canon Mirrorless camera is on hands of few selected photographers worldwide.  That clearly indicates a big mirrorless announcement may happen soon, and as we have said in the past the best platform for announcement of such product is Photokina 2018.
The core specification of the camera isn't know yet, but during the test (Model code K433) at wireless certification agency camera was having a 30 MP Fullframe sensor.
So, we are almost confirmed that the one of the Fullframe camera model is having 30 MP DPAF sensor. The image processor inside the FF Mirrorless is expected to be Dual Digic 8 for sure. On Video 4K with C-log support is also expected.
2. Canon 7D Mark III
Canon 7D Mark II is overdue for an update and the Canon 7D Mark III announcement is expected at the end of 2018 sometime in 2019. based on latest rumors and the strategy followed by Canon for the year of 2018. It's look like Canon 7D III isn't coming anytime soon.
3. Canon EOS M5 Mark II
One more APS-C Mirrorless announcement is expected this  year and we are hoping for next generation of APS-C flagship Canon EOS M-5 Mark II camera. As the Canon EOS M50 have limited 4K video mode with no DPAF support and additional 1.6X crop-factor over it. So, we are expecting Canon will pull out all those limitations in the upcoming APS-C flaghip camera. As for now we don't have the exact date of arrival but we do expect its announcement before Photokina 2018.
4. Canon G7X Mark III
We have seen already a lot of hoax about the Canon G7X Mark III camera, we are almost confirmed that Canon G7X Mark III is one of the first Canon compact camera that have 4K video mode with DPAF support.  The announcement of the camera is expected on Summer of 2018.
Canon 90D Update  – Canon has registered two APS-C camera DSLRs at wireless registration agency. But, we are not expecting the announcement of Canon 90D this year, it is expected to arrive in the beginning or mid of 2019.
So, these are the set of cameras we are expecting on Photokina 2018. We will update this page whenever we get any new information.
Also see – Canon 5DS Mark II in First Half of 2019
Subscribe to FACEBOOK | TWITTER | GOOGLE+ to get live news + Canon rumors 24X7