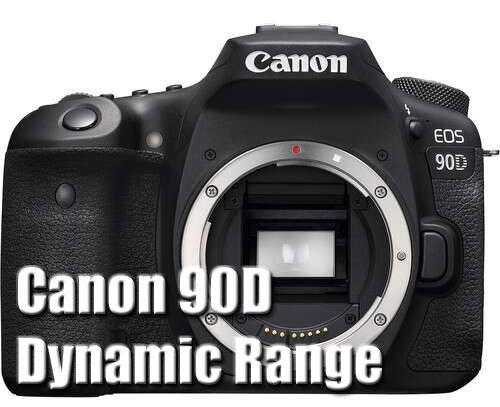 Initial DR (Dynamic Range) test coming out from Canon 90D sample images shows that the Dynamic range is slightly improved compared to Canon 80D camera.
In the FredMiranda forum, cgarcia analyzes an EOS 90D ISO100 RAW image to show a temporary dynamic range.

"Dpreview (90D) sample images were used to test the dynamic range. The results were slightly better than 80D."

90D ISO100:
-32MP dynamic range: 12.468EV
-8MP dynamic range : 13.480 (+1.012)-Readout
noise: 2.80125

80D ISO100:
-24MP dynamic range: 12.435EV
-8MP dynamic range: 13.2343 (+0.7993)
-Readout noise: 2.86601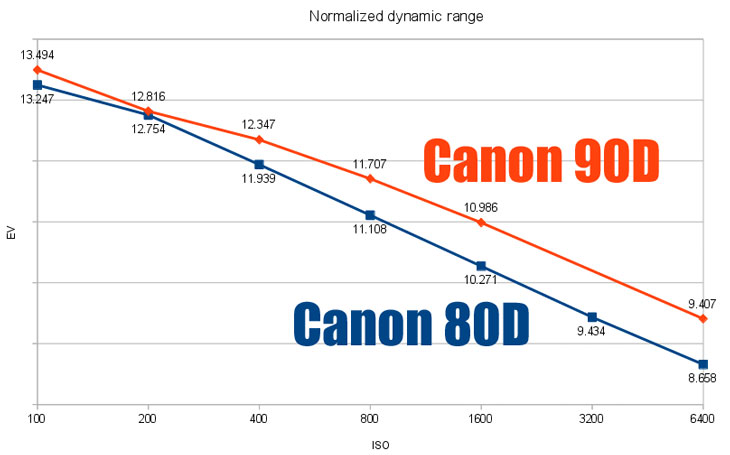 If the dynamic range is similar or even slightly better than of Canon 80D camera, then its a win win situation for Canon since despite of increasing the sensor resolution they managed to keep the dynamic range of the sensor same as of Canon 80D. The increase of resolution not impacted the sensor DR performance in any way.
Yes we are waiting for photonstophotos to test out the Dynamic range Canon 90D camera and let's hope we get some good results out of it.
Help us Directly We are at Patreon
Get Your Products through our affiliates – Amazon | B&H
Stay with us on FACEBOOK | TWITTER |  INSTAGRAM to get live news + Canon rumors 24X7