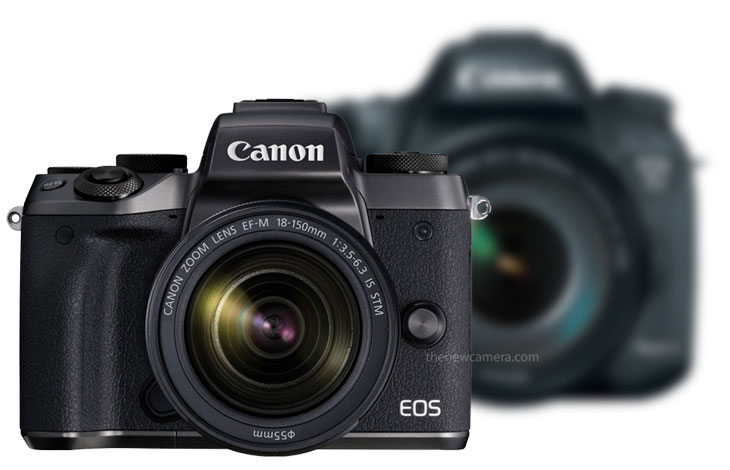 Canon 7D Mark III isn't coming in the year of 2018 according to latest rumors coming from Canon rumor. The veteran rumor mill is talking about the refresh period of 7D series model and if we go over average number of days between each model than still 300 days left for next refresh.
So based on average refresh cycle  of Canon 7D Series DSLRs the Canon 7D isn't coming anytime soon.
1. Actual Reasons

behind the Daley of Canon 7D Mark III ?
I am talking about is possible reason behind the delay of Canon APS-C DSLR flagship update. Well, in the beginning of the year Canon said they are more focused for Mirrorless cameras this year and finally its look like Canon is to Cannibalize Its DSLRs for Mirrorless, take a look what Canon said during an interview (via petapixel)
"actively roll out products for a growth market even if there is some cannibalization," Canon Marketing Japan President Masahiro Sakata tells Nikkei.
cannibalize Meaning – use (a machine) as a source of spare parts for another, similar machine.
"cannibalizing two broken-down cars might provide spare parts to make one working car"
2. Canon putting More Attention on Mirrorless
It's very clear that in 2018 Canon is putting more focus on High-end Mirrorless and at the same time they want to ignore their PRO DSLRs for a while to boom up Mirrorless sales, that's what they picked a Mirrorless camera EOS M50 to introduce digic 8 image processor, 4K in APS-C and new file formats.
Although the Canon EOS M50 don't feature DPAF support in 4K, because Canon said its price range isn't allowing us to have DPAF with 4K in same model. It's very clear that Canon saved its DPAF system in 4K for its flagship Mirrorless camera EOS M5 Mark II. So, we can expect a flagship camera mirrorless camera this year.
3. Canon 7D Mark II need an upgrade ?
It do need a big upgrade to compete against a year old Nikon D500, Sony A6500 and even Fuji X-T2. All these cameras feature better core specs than the Canon 7D II camera. Even the Canon 80D feature better sensor than 7D Mk II and EOS M50 arrived with a bundle of new features including new file formats and Digic 8 image processor. Well at this point no one knows except few people inside Canon when the 7D II is coming. But, the 7D Mk II sales number are are touching ground aka all time low based on the info available to us.
4. Jump to Mirrorless Ship
Well it's all depend upon Canon when they want to announce their flagship DSLR camera. But if you look from larger perspective, before the arrival of Mirrorless makers Canon and Nikon were smoothly competing each other. But, now the scene is completely changed and due to aggressive core specs of Mirrorless cameras and reasonable price range, both DSLR makers Canon and Nikon losing the market share very rapidly.
According to a report published by Nikkei the DSLR sales dropped over 10% in Japan in 2017 while mirrorless sales are up by 30%. So, at least Canon want to Jump of Mirrorless Ship by Cannibalizing its DSLRs. And to add more features to Mirrorless cameras.
So at the end, its very clear that Canon 7D Mk III announcement is being delayed due to Canon new policy to bring Pro-Mirrorless cameras in lime-light.
Subscribe to FACEBOOK | TWITTER | GOOGLE+ to get live news + Canon rumors 24X7