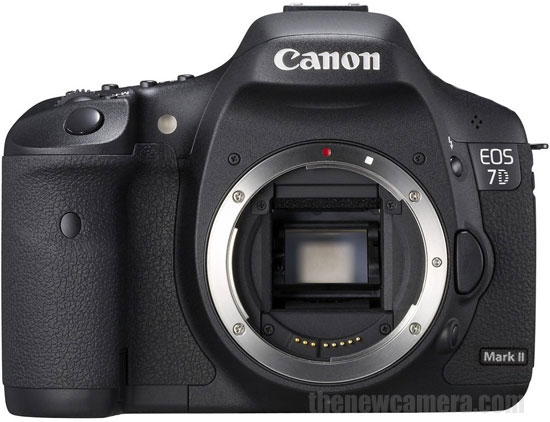 Just after we have published the leaked specification of upcoming Canon 7D Mark II camera our email box is flooded with emails .. asking the same question over and over again .. Is the 20.2 MP sensor if upcoming Canon 7D Mk 2 camera is same as of Canon 70D?… Actually even we are not sure until we get any word from Canon.. but the rumored Sensor specification suggest us that upcoming 7D Mark II camera will arrive with 2nd generation of Dual-Pixel AF technology..as seen in the patent application published here
Canon EOS 7D Mark II Rumored Sensor and AF specification
20.2MP "Fine Detail" CMOS Sensor

65 AF points "All Cross-type". Dual cross on the center point.
The upcoming Canon 7D Mark II camera will feature a NEW DEVELOPED Dual Pixel CMOS AF Sensor with highly dense 65 point all cross type AF system, at present we have Canon 70D that features Dual-pixel AF CMOS sensor with 19-Point All Cross-Type….
But there are some contradictions too… take a look
No GPS or WiFi in 7D Mark II
No GPS and WiFi in Canon APS-C flaship camera?, I really have a big doubt on this.. either they add built in WiFi and NFC in 7D Mark II or they will add a extra accessories to share camera files via wifi.
Fixed LCD, with no touch function.
Canon is upgrading all it's entry level DSLRs with touch-screen display and even the semi-pro APS-C model uses the 3.0″ 1,040k-Dot Vari-Angle Touchscreen display unit, we do hope that upcoming 7D Mark II will feature a Fixed but touch sensitive display unit.
Full Core specification available here… we will update you soon if we catch anything more…