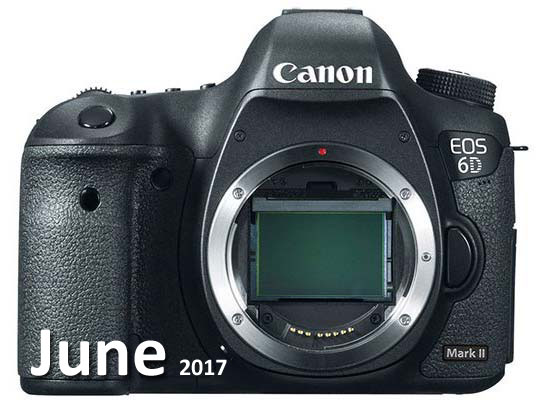 According to latest rumors will going to announce Canon 6D mark II camera as well as SL2 camera on June 29 2017 based on Eastern Standard Time. Shipping of the camera will start from August 2017. Possibly from the first week of August. BTW, this not the first time, we have told you earlier that Canon 6D Mark II coming on July.
we have already received a bunch of details related to Canon 60 Mark II as well as Canon sl2 camera. Take an look below
Canon 6D Mark II more information is on the way… do follow Canon Facebook Group or download our app for LIVE updates.
STAY WITH ON FACEBOOK | TWITTER | GOOGLE+ to get live news and Canon rumors