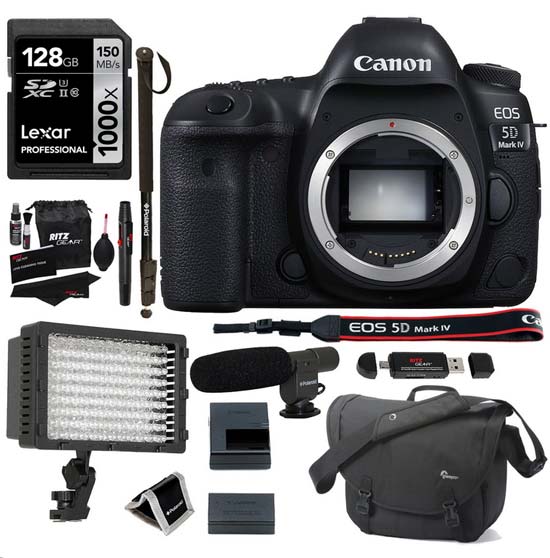 Grab Canon 5D Mark IV your Deal at Amazon.com
Canon 5D Mark IV Deals  – Let's talk about the ongoing Canon 5D Mark IV camera deals on the web. If you are going to buy Canon 5D Mark 4 camera it's regular prices $3499 for body only.
Ritz camera store at amazon.com is offering Canon 5D Mark 4 camera with a lot of accessories and bundles at the price of body only latest $3499 only
 List of accessories you are getting for FREE with Canon 5D Mark IV camera
Lexar Professional 1000x 128GB SDXC UHS-II/U3 Card (Up to 150MB/s read) w/Image Rescue 5 Software. – $69.95

Polaroid Elite Series Professional 160 LED Video Light – $43.99

Polaroid Professional Grade Digital SLR and Camcorder Microphone – $44.99

Polaroid 72″ Photo / Video Pro Ultra Heavy Duty Monopod For Digital Cameras and Camcorders ,  – $19

Lowepro Professional SLR Camera Bag

Polaroid Memory Card Wallet, Ritz Gear Card Reader / Write/ bag may vary.
Grab Canon 5D Mark IV your Deal at Amazon.com
Also see best lenses for Canon 5D Mark IV camera here