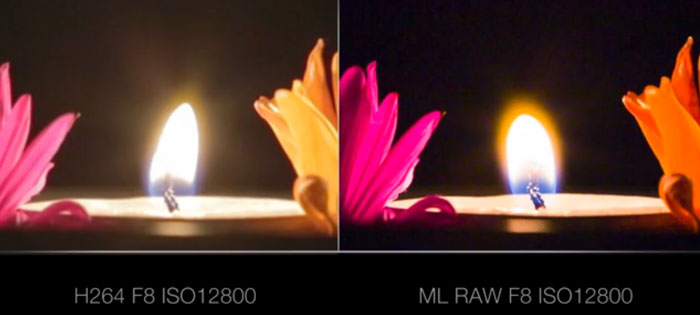 Take a look between the comparison between H264 compression vs Magic Lanterns 14 Bit RAW, RAW video look better to me…. see the video below
An ISO test comparing Canons H264 compression vs Magic Lantern's 14 Bit RAW hack.
First I converted the RAW files with ML's raw2dng.
Next I dragged the files into Photoshop which opened up Adobe Camera Raw.
I selected the first image and used the auto white balance setting which got rid of the heavy magenta tone.
Then I synchronized the additional files, and exported them as 16bit tiff files.
First I tried to use QuickTime 7 to create an image sequence, but it render the video with incorrect color.
So instead of QT I ended up using Final Cut Pro X to create an image sequence to a ProRes 422 HQ output.
Canon 5dmk3 @ F8
Canon 70-200 2.8L IS II @ 200mm
Technicolor Cinestyle
Shot/Rendered/Edited: dustintolman.com
See – Magic Lantern – Raw Video from the Canon 5D Mark III is Now Possible