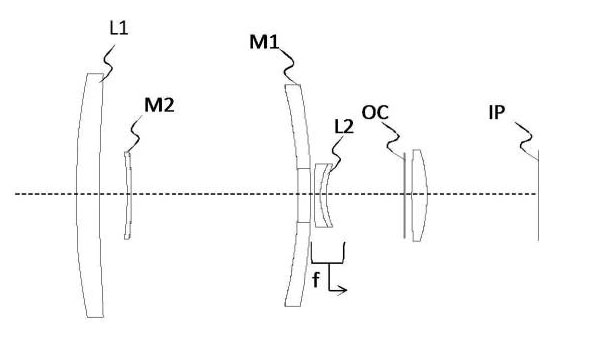 Canon Latest Patent reveled that Canon is working 400mm F5.6 Lens for APS-C DLRS ? If you look at the translated text of the original japans patent it look like the upcoming 400mm F5.6 lens could be first Telephoto zoom lens for Canon crop sensor DSLRS.
CANON filed patent of 400 mm F5.6 reflex-mirror lens with an electrochromic ND filter for APS-C DSLR camera.
Patent Details
Public number: 2017-219642 (P2017-219642A) click here
[Publication date] December 14, day (2017.12.14)
[Title of invention] catadioptric optical system and an image pickup apparatus including the same
Specification and lens– arrangement the of Embodiment 1
Focal length: 400 mm
F No .: 5.6
2 [omega: 1.96
Image height: 13.66 mm
Back focus: 33.07 mm
Lens length: 247.73 mm * OC is an electrochromic ND filter.
Stay with us on FACEBOOK | TWITTER | GOOGLE+ } See more Canon Patents